Articles
January 28, 2022
Black History Month: Execs talk about diversity in the restaurant industry
Leaders share their own stories and advice on how to advance in business.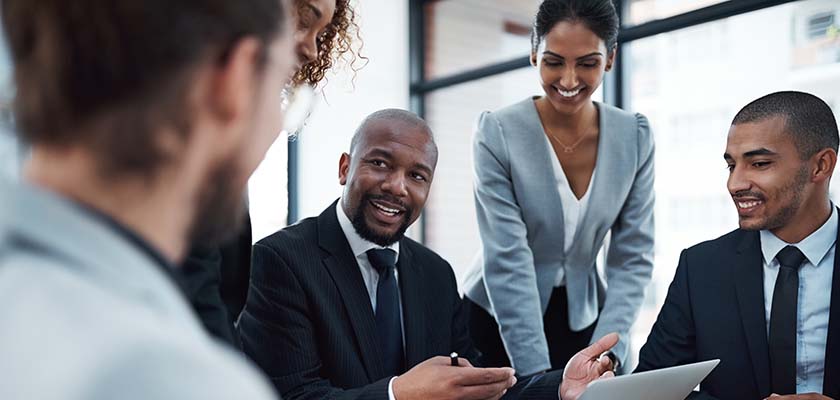 For many, the concept of a career in the restaurant industry brings to mind images of service and management within the restaurant itself.

Though many successful careers do unfold within the heart of the operation, the restaurant industry offers vast opportunities to apply myriad skills and career callings, from the practice of law to financial and tax talent to nutrition and food-safety expertise to human resources, information technology, and supply chain leadership.

This Black History Month, the National Restaurant Association spotlights the achievements of three industry executives and the four proprietors of Leah Chase's Dooky Chase restaurant in New Orleans.

In the following profiles, Horace Dawson of Red Lobster, James Fripp of Yum! Brands International, Max Langenkamp of Cintas, plus Stella Chase Reese, Tracie Haydel Griffin, Eve Marie Haydel, and Zoe Chase—representing three generations of Chase family restaurateurs—share how they are succeeding in their multiple and varied restaurant career paths.