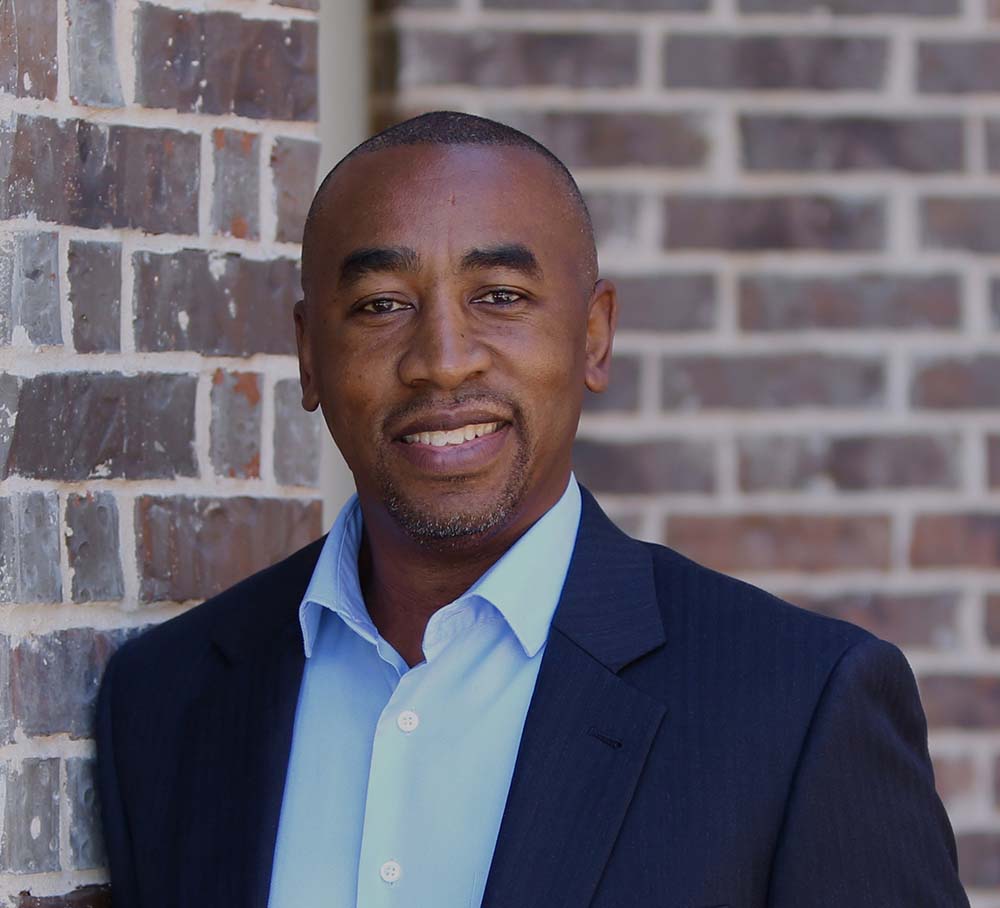 James Fripp
Chief Equity and Inclusion Officer, Yum! Brands International
James Fripp, a former 'military brat' and the fifth of eight kids, grew up with parents who each worked two jobs to make ends meet.
Although he didn't have what he calls "an amazing start to life," he understood early on the importance of putting in the work to achieve the goals he set for himself.
Fripp, Yum! Brands International's Chief Equity and Inclusion Officer, started his career working at restaurants in Bellevue, Neb., and Council Bluffs, Iowa. Along the way, he experienced incidents of racism, but also learned the skills he needed to advance to the corporate level. He had to be knowledgeable, confident in his capabilities, and able to build relationships and ask the right questions.
He said that watching the way his father, an enlisted airman, built relationships with people helped him learn how to navigate the corporate world.
"Quite honestly, I had a little angst at first, but I'd come from operations and knew my stuff," he said. "I'd successfully jumped from operations to talent acquisition, and felt pretty comfortable that, while I didn't know everything from a corporate perspective, if I asked the right questions, was respectful yet confident, I could build authentic, trusting relationships with people who would want to support my growth."
Fast-forward 11 years and Fripp is now helping other people of color to not only find careers in the restaurant industry, but also position themselves for a seat in the C-suite.
Asked to advise the next generation of African-American executives, he offered 3 tips:
Be aware of how people react to and engage with you when applying for a new position. "This is really important, especially now when there's so much division and people are nervous," he said. "People are scared to engage with people who are different from them. They're afraid something might happen, or that someone will say the wrong thing. Engage first. Tell them about yourself and the work you've done. Tell them you don't know everything about this new position, and that you'd love to learn from them. If they know you care about who they are and what they do, that you want to learn from them, they'll lean in."
Decide whether you want to be right or effective. "You don't have to try so hard to let people know you know things. If you're in a situation where you're really trying to say you don't agree with the direction something is going, but you're stuck because you want to prove you're right, slow down and think about whether you want to be right or effective. When you push back and push back and push back, the issue is no longer about whatever the issue was."
Speed can kill your career, so don't try to go too fast. "You don't have to keep up with the Joneses. Some people who will get promoted faster than you and some will move ahead more slowly. Sometimes, when people go too fast, and organizations accommodate it, they learn how to do the job, but not how to lead in the job."
Fripp notes that over the last two years, Yum! Brands has made great strides in diversity and inclusion. Its Chief Communications Officer and Chief Equity Inclusion Officer (Fripp) are both Black; the Chief Marketing Officer for KFC is Latino; and the new CEO of Pizza Hut is Black.
"We're putting people of color in the most senior level roles at this company, and in numbers we've never seen before," he said. "I think things in this industry are going to change. We're already starting to make a difference."
To learn more about DEI in the restaurant industry, visit
MFHA's website
.