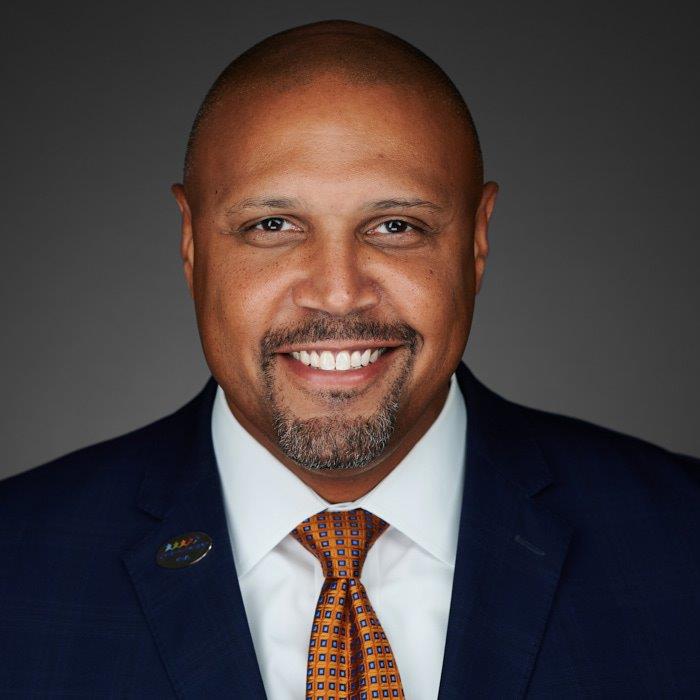 Max Langenkamp
Chief Diversity Officer and Senior Vice President of Human Resources, Cintas
If you ask Max Langenkamp for career advice, chances are he'll tell you to take the ball and run with it.
A former footballer for Ohio State University turned labor attorney, Langenkamp is now Chief Diversity Officer and Senior Vice President of Human Resources at Cincinnati-based Cintas, a supplier of industry uniforms, aprons and safety equipment.
Langenkamp always saw himself as a litigator or corporate lawyer, but when Cintas' president asked him to take on human resources, he decided to view the task as an opportunity.
Choosing the right career path
"I started as an in-house attorney for the company, and did a lot of labor/employment work for them, which meant that I worked pretty closely with human resources professionals," he said. "In 2011, our then president and COO told me he wasn't sure what I wanted to do career-wise, but thought I'd be really good at HR.
"He asked me to consider taking on our human resources department, but I honestly didn't see it in myself. It wasn't in my game plan; I planned to be general counsel. Nonetheless, I took his advice and gave it a shot. It turned out to be the best decision I ever made."
Langenkamp, the product of an interracial relationship—his mom is Black and his dad is White, has always been passionate about diversity and inclusion. "The opportunity to look at DEI through a legal lens as well as a good-corporate-citizen lens was attractive to me," he said. "Since this was early on in Cintas' DEI journey, we had a lot of work to do."
Finding the right fit
Fitting into Cintas' executive team wasn't easy at the beginning, he recalled. When he walked into meetings, "there weren't a lot of people who looked like me. In fact, many times, no one looked like me."
But he found that kind of appealing. It became a higher calling. "I felt like I was doing something to help change other people's lives. That gave me an entirely different perspective on things."
It was clear to him that becoming the company's CDO would change his career, too.
"This was something I wanted and needed to do," he said. "A lot of folks helped boost my career. They wanted to see more diversity within the legal profession and corporate America. I wanted to pay that debt forward."
Langenkamp said in the year and a half since George Floyd's death, more co-workers have engaged in conversation about diversity and racial inequality. He's been able to share some of his own stories about racial profiling and police brutality, giving them new insight into some of the challenges people of color experience on a daily basis.
"Starting in the summer of 2020 and through 2021, there's been more opportunity for us to share our different perspectives," he said. "There's been more receptivity and solidarity. We've been able to bring our company members together to talk, get closer, and understand each other better. We're trying to come up with ways to create a really inclusive workplace."
How to advance to the executive level
He added that really inclusive workplaces must include more integration at the C-suite level, and shared how the next generation of diverse candidates could begin climbing the corporate ladder:
Hold yourself to high standards. Be self-motivated. Expect excellence of yourself, the work you do, and the results you achieve.
Break out of your comfort zone. Try to do things that provide a diversity of experience. Never look at things in terms of the title or pay, but in terms of chasing competencies and skills.
Participate in internal and external networking. There's probably a pretty small number of people out there who've excelled in business by keeping their heads down, hoping people will notice their contributions. Tell your boss what you want to do. Have conversations about your development. Your boss will tell you what you need to know to get where you want to go.
To learn more about DEI in the restaurant industry, visit
MFHA's website
.