Research
November 15, 2021
What's Hot 2022 Culinary Forecast
Discover this year's hottest food and beverage trends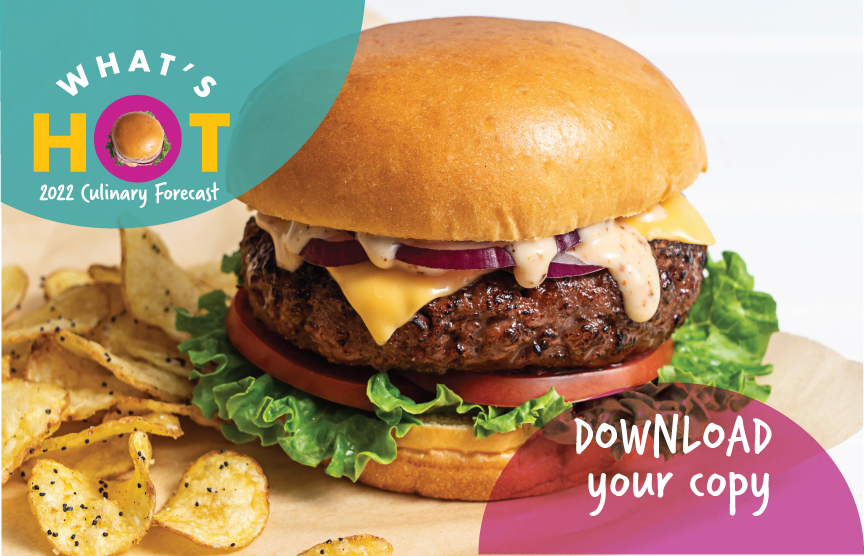 Foods that boost the immune system and plant-based proteins. Alternative sweeteners. Globally inspired salads. Upscale potato chips in unexpected flavors. All these foods and more are high up on the What's Hot 2022 Culinary Forecast, while packaging continues to be a priority, nabbing top spots in the overall top 10 list of trends.
The National Restaurant Association partnered with the professional chefs of the American Culinary Federation, inviting them to review and rank—as Hot, Not Hot and Perennial Favorite—more than 100 food items and culinary concepts identified by the Association and Technomic's Menu Research & Insights Division.
Find out what the experts predict will reign on menus in the coming year. What's Hot delivers the Top 10 hottest overall and the leading trends in each of 12 food and menu categories from dayparts and desserts to snacks and spices.