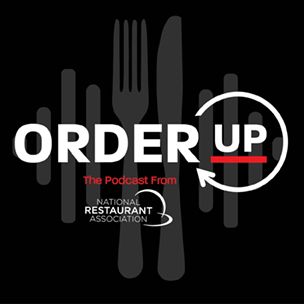 Episode 52
30:38
February 22, 2022
Building Trust through Authentic Relationships with James Fripp from Yum! Brands
Guest Speakers:
A lack of representation can often be limiting for people of color and minority groups. But by creating space for people of all different backgrounds to speak up and share ideas, we create an environment of support and camaraderie that elevates businesses.
This week, James Fripp, Chief Equity and Inclusion Officer at Yum! Brands, joins us to discuss the importance of representation, deliberately creating space for everyone on your team, and encouraging accountability by democratizing diversity.
(01:16) - Who is James Fripp?

(03:17) - Starting and Staying at Taco Bell

(05:04) - Vision

(07:59) - Staying relevant

(11:44) - Opportunity for all

(14:48) - Allyship

(17:34) - Gracious host dinners and reverse mentorships

(21:21) - Family environment

(25:11) - Democratizing diversity

(28:50) - Not a zero sum game
If you'd like to receive new episodes as they're published, please subscribe to Order Up in Apple Podcasts, Google Podcasts, Spotify or wherever you get your podcasts. If you enjoyed this episode, please consider leaving a review in Apple Podcasts. It really helps others find the show.

Podcast episode production by Dante32.
This podcast is not intended to provide medical or legal advice. Given the rapidly evolving nature of the pandemic, guidance may change as our understanding of unique challenges that COVID-19 poses within each country, state, and locality evolves. The views expressed in this podcast are solely those of the speaker and do not necessarily represent the opinions of the National Restaurant Association (Association) and its affiliates. The Association does not warrant or guarantee the accuracy or suitability of any information offered, and the listener is encouraged to do their own research and consider the applicability and suitability of the information provided for their own individual circumstances.
Listen to the previous episodes
Episode 89

16:19

September 25, 2023

Best Practices in Food Safety and Hygiene

Guest Speakers:

For National Food Safety Education Month, Karly is joined by Dotti Haynes of Tork, an Essity Brand, to discuss providing a safe, hygienic experience for staff & guests across the restaurant industry.

Play Episode

Episode 88

31:46

September 11, 2023

From Concept to Franchise with Chef Erica Barrett

Guest Speakers:

This week, Karly speaks with Chef Erica Barrett about her new restaurant, Dough Boy Pizza, and the journey from catching the entrepreneurship bug as a child to appearing on Shark Tank.

Play Episode

Episode 87

12:36

August 28, 2023

Top 5 Policy Priorities for Remainder of 2023

Guest Speakers:

National Restaurant Association's VP of Public Policy Aaron Frazier returns to discuss recent advocacy on Capitol Hill and potential legislation and regulatory shifts impacting the industry.

Play Episode