Food Costs
Wholesale food prices registered strongest 12-month increase since 1980
Wholesale food prices continued to rise sharply in September, according to preliminary data from the Bureau of Labor Statistics. The Producer Price Index for All Foods – which represents the change in average prices paid to domestic producers for their output – increased 2.0% between August and September.
September represented the eighth strong increase in the last nine months. Five of those monthly gains were at least 2.0%. The only interruption of the steady upward trend during 2021 was a 2.7% decline in July.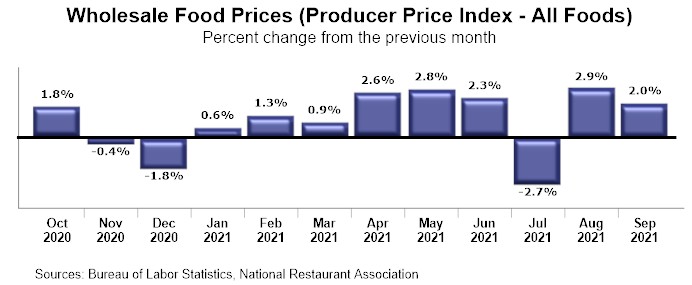 Driven by the recent gains, average wholesale food prices jumped 12.9% above year-ago levels. That represented the strongest 12-month increase in more than four decades.
Several of the major commodities in the wholesale food price index stood well above their year-ago levels in September, including beef (57.7%), fats and oils (49.6%), eggs (39.2%), processed poultry (30.3%), flour (29.0%), pork (27.2%) and seafood (16.6%).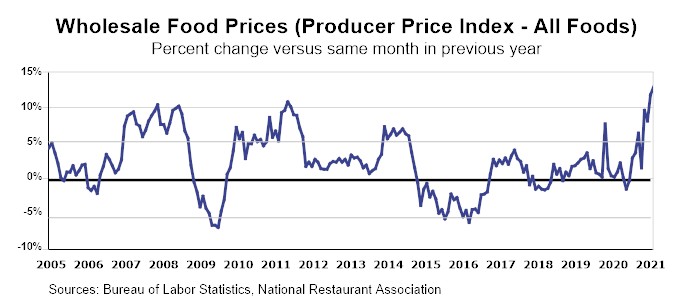 Track more economic indicators and read more analysis and commentary from the Association's chief economist Bruce Grindy.