Women's History Month 2023
Leaders press importance of mentoring and belief in one's own abilities.
Each year we honor
Women's History Month
with profiles of professionals who excel in myriad leadership roles in the restaurant and foodservice industry. From operating the businesses outright to orchestrating menu development to overseeing everything from human resources, finances, food safety, and legal counsel, every aspect of the restaurant business benefits from the strong leadership they provide.
This year we spotlight the achievements of the Chief Human Resources Officer of a global travel foodservice conglomerate, General Counsel of a national dinner-house brand, and Vice President of Culinary Innovation for one of the largest quickservice chicken brands in America. They discuss how they evolved into their leadership roles, and what they've learned throughout their careers.
Sharing their stories and perspectives are Amy Alarcon of Popeyes Louisiana Kitchen, Laura E. FitzRandolph of HMSHost Corp., and Lisa Gressel of P.F. Chang's China Bistro. All three offer insights into what makes them successful, and how other women can achieve similar and, perhaps, greater positions in the industry.
Get the Framework
Get the Framework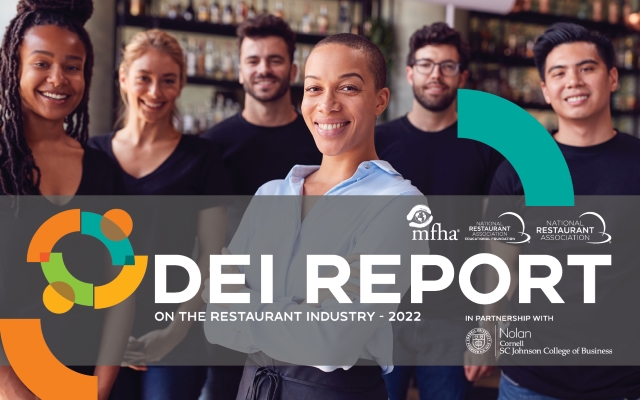 DEI Survey & ELEVATE: DEI Framework for the Restaurant Industry
Vice President of Culinary Innovation, Popeyes Louisiana Kitchen

Executive Vice President/Chief Human Resources Officer, HMSHost Corp.

General Counsel/Chief Human Resources Officer, P.F. Chang's