Women's History Month
Believing in one's ability to lead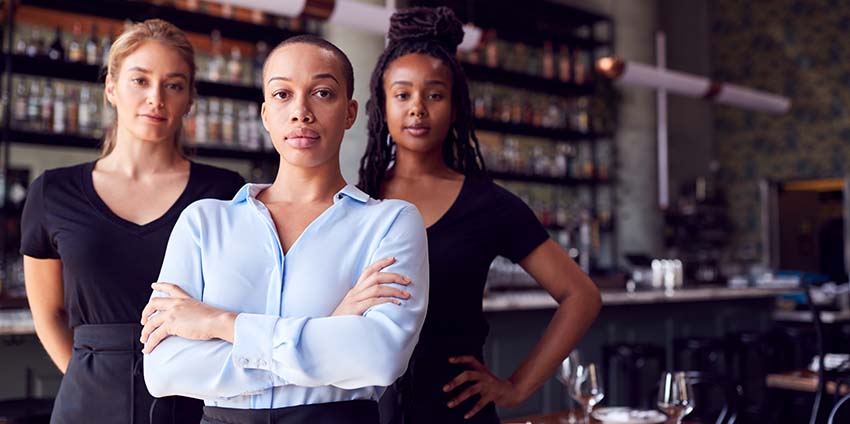 Every March, during
Women's History Month
, the
National Restaurant Association
recognizes the contributions of women in the restaurant industry. Two years of dealing with the effects of COVID-19 delivered significant challenges for the executives and entrepreneurs leading restaurant businesses.
This year, we're spotlighting the achievements of two CEOs of national restaurant brands and two independent restaurant owners, how they ascended to their leadership roles, and what they've learned and achieved throughout the pandemic. They share in common restaurant savvy, innate talent, determination, and most importantly, confidence in their ability to lead.
Sharing stories and advice are Michelle Allen of Mmelo, Vincenza Carrieri-Russo of V&M Bistro, Lisa Ingram of White Castle, and Kelli Valade of Red Lobster.