Articles
December 21, 2021
Global foods, flavors continue to thrive into 2022
U.S. consumers are on the hunt for exotic items at home and in restaurants.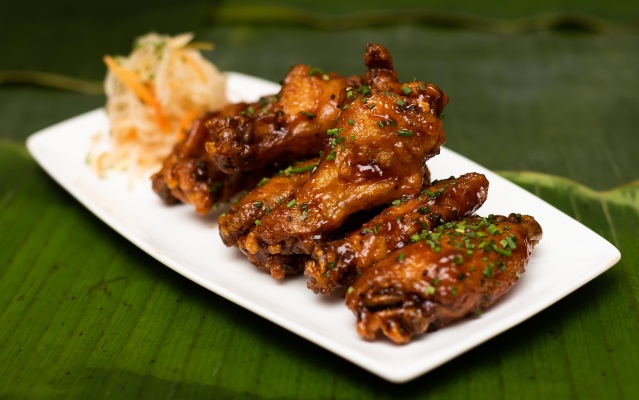 The Purple Patch's Patrice Cleary says Filipino cuisine is familiar and exotic at the same time, a kind of adventurous comfort food.
Global foods score high on the National Restaurant Association's 2022 What's Hot Culinary Forecast, but there's more to the story than meets the eye, industry experts say.

The pandemic curtailed travel and the chance to experience cultures around the world, but that's never stopped U.S. consumers from indulging their cravings by exploring global cuisines in neighborhood restaurants.
Have menu, will travel
"Over the last two years, consumers have had to increase the amount of time they spend at home—working remotely and traveling less," says Lizzy Freier, director of Menu Research and Insights for marketing research firm Technomic.

"Restaurants have given them 'an opportunity to travel' by offering access to international cuisine. Operators incorporating global flavors and ingredients in their menus are giving customers a way to experience a satisfying adventure safely."

According to the 2022 survey, produced in partnership with the American Culinary Federation and Technomic, global fare dominated several categories:
World regions influencing menus
Hottest culinary trends
Trends by daypart (breakfast, lunch and dinner)
Trends by meal part (appetizers, sides, and desserts)

The top 5 regions expected to influence menus in 2022 are:
Southeast Asian (Vietnamese, Singaporean, Filipino)
South American (Argentinian, Brazilian, Chilean)
Caribbean (Puerto Rican, Cuban, Dominican)
North African (Moroccan, Algerian, Libyan)
Western African (Nigerian, Ghanan, Western Saharan)

"So much plays into the popularity of global foods," says Patrice Cleary, chef-owner of Purple Patch, a Filipino restaurant in Washington, D.C.

"It's things like not being able to travel, or parents encouraging their children to try different foods. I had one family come by, and the dad told me his son chose my restaurant. He said his family ordered food every week so they could experience different cuisines from different countries, and his son really wanted to try Filipino food. They come back now all the time. I don't know; maybe people are bored with the food they've been eating and want to try something different."
Comfort and adventure, all in one
Filipino food is familiar and exotic at the same time, she says.

"It's a culmination of flavors; you can't pinpoint it," she says. "That's because, over time, many countries invaded the Philippines and left their imprint on the culture. It's in the food. The Chinese, Spanish, Malay, and French all influenced our food, but we make it Filipino with our seasonings. We'll cook Filipino spaghetti, adobo chicken, or Ube purple yam pancakes. They're all so delicious and comforting."

Cleary also credits social media with increasing the popularity of global foods.

"We're all on our phones all the time and have constant access to images of food. They look beautiful and appealing, and takeout and delivery is so easy. You can get whatever you want anytime you want it."
Access to ingredients
Hudson Riehle, the Association's senior vice president of research, says increased diversity and better access to these different food items are behind the growth of global influences.

"The diversity of consumers and more sophisticated palates in general, are driving its popularity," he says. "In addition, the continuing globalization of the food supply chain is providing greater availability and access to new foods and beverages, flavors, tastes, and seasonings."
Related Content
Related Content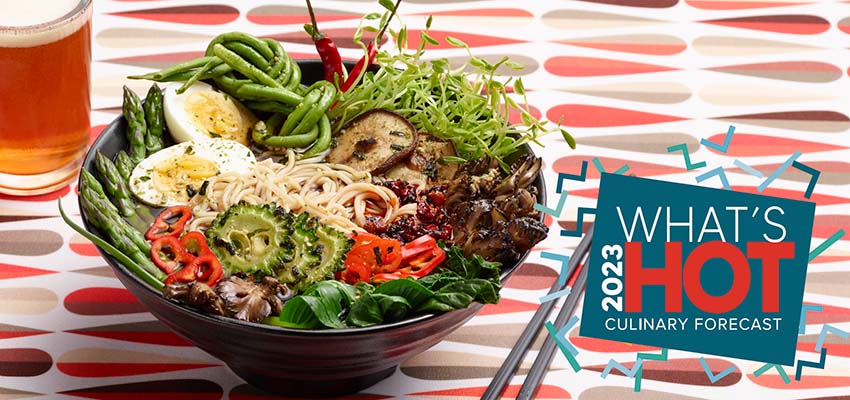 Research
What's Hot 2023 Culinary Forecast
November 14, 2022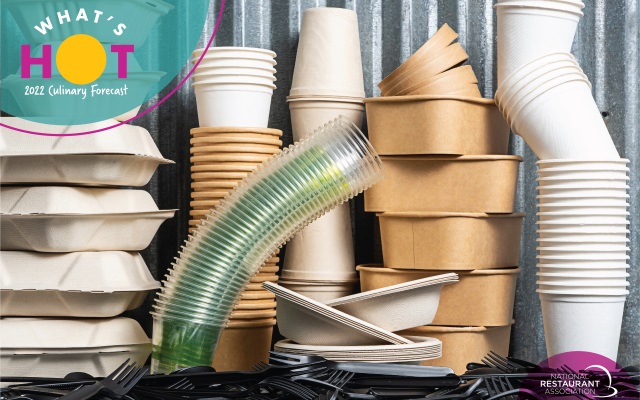 Articles
What's Hot in 2022? Health, happiness, plus a side of sustainability
November 16, 2021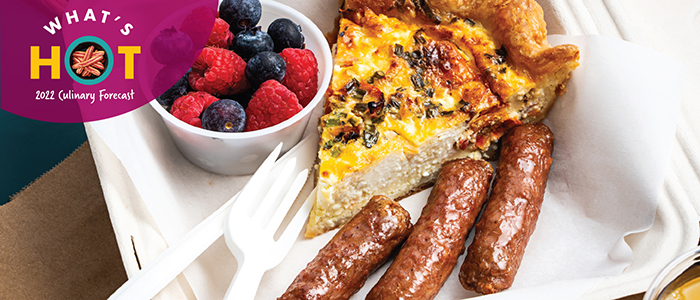 Articles
What's hot in your favorite daypart?
November 23, 2021