Articles
October 26, 2023
Build buzz with location-based marketing
Four fantastic location-based marketing campaigns that reach consumers wherever they may be.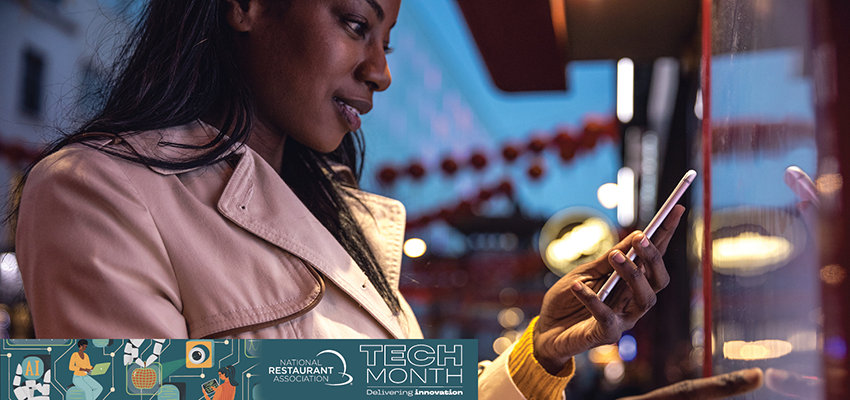 A tried-and-true way of reaching consumers,
location-based marketing (LBM)
is more powerful than ever thanks to technology advances.
With mobile phones nearly ubiquitous, marketing companies can gather extensive amounts of geo-location data, and use sophisticated analytics and artificial intelligence to identify target audiences based on consumer movement and behaviors. The aggregated information is anonymous and identified only by mobile device ID. Offers can then be pushed out through social media ads, Google ads, a restaurant app, or a range of other media.
The best LBM marketing campaigns leverage data to personalize offers not just based on a consumer's location but their preferences, says Asif Khan, founder and chairman of the Location Based Marketing Association and founder and CEO of Ground Level Insights, a Toronto-based consulting company specializing in location-based analytics.
"[Offers] have to be contextual and relevant to the individual," Khan says. "If the location analytics behavioral data says that I'm a coffee drinker, then I might be happy to get an offer for a new coffee shop opening in my neighborhood. . . . But if you push me an offer for wine, and I'm not a wine drinker, I might just be annoyed."
Khan shares the following four fantastic campaigns:
The cross-promotion.
Restaurants have long valued the power of partnering with neighborhood businesses—for example, eateries and nearby theaters teaming up to promote each other with discounted tickets and dining. Today, by tracking the physical movement of consumers and aggregating anonymous, privacy-compliant location data insights, a data-analytics consulting firm can help restaurants better identify potential partners and take advantage of affinity marketing.
For example, one of Khan's restaurant clients found that it shares 12% of its customers with a nearby spa. The business owners decided, "Why don't we create a partnership between our two businesses, cross-promote each other, and lean into that 12%, and grow that number even further," Khan recounts. The partnership has yielded new business for both parties; after one year, they've grown their pool of shared customers to 15%.
Competitor-tracking.
How much do your competitor's promotions impact your business? Location-based data analytics can reveal valuable insights. For example, a coffee chain tracked how many of its app users in Toronto are wooed over to McDonald's when it runs a $1 coffee promotion. Armed with that information, the coffee chain could potentially decide to run a competing promotion, perhaps messaging an offer through its app to consumers who took advantage of the McDonald's promo.
The attention-grabber.
Mobile devices offer innovative ways to interact with consumers wherever they may be. Coca Cola created a buzz when it teamed up with the Shazam, a mobile app that "listens to" and identifies songs. Assorted digital ads of Coke Zero being poured were embedded with a special sound. Viewers were instructed to "Shazam" the commercial, which brought up a series of "interactions" on their phones, such as straws that let them virtually sip the drink in the ad, or glasses to catch the pour from the bottle in the ad. Interaction was rewarded with a code to redeem a free bottle of Coke Zero at participating restaurants and retailers.
Metaverse marketing.
LBM means marketing to consumers wherever they are—even in the virtual world, or "metaverse." National chains, such as Sonic, Popeyes, Burger King and Jimmy John's, have partnered with ATLAS: EARTH, a popular game in the metaverse, to build real-world sales.
The location-based game identifies which merchant partners are available nearby in the real world. For each purchase at a partner restaurant made using a linked credit card, players earn Atlas bucks to spend in the virtual world.
ATLAS: EARTH isn't the only spot in the metaverse where restaurants have found a home. Wendy's partnered with Meta's Horizon World for its Wendyverse; Chipotle features a Burrito Builder on Roblox. "What's interesting is who is going to your virtual store in the metaverse," Khan says. "They're probably not the same audiences as those in the real world," he says, noting that the demographics skew younger, offering restaurants an exciting opportunity to expand their current and future customer base.
Subscribe
Sign-up for weekly recaps of the latest Tech Month content.