Articles
October 24, 2023
Reach restaurant customers where they are; offer what they're looking for
Tap into location-based marketing to reach consumers at the perfect point.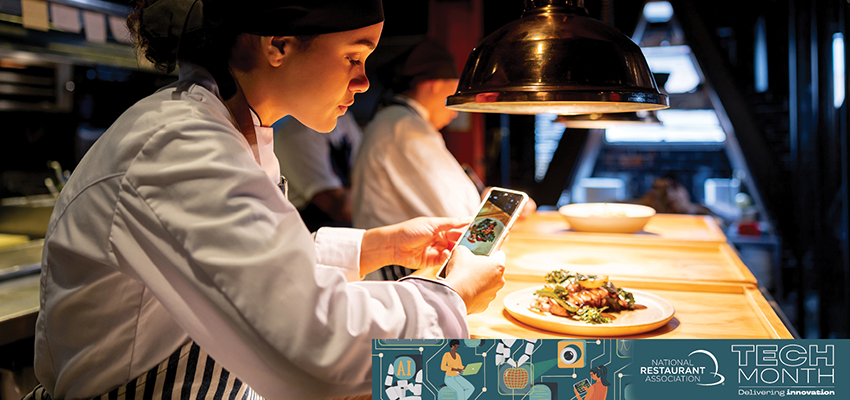 Whether it's a Facebook ad or a paper flyer pinned to a bulletin board, location-based marketing (LBM) is all about targeting consumers based on where they are. "It's the intersection of people, places and media," says Asif Khan, founder and chairman of the Location Based Marketing Association. "It's about: Who are you trying to reach? Where are they? And what medium is available to you to reach them in that place?"
While the basic philosophy behind this type of marketing is old school, new technologies have revolutionized LBM, allowing restaurants to better pinpoint potential consumers and to reach them through mobile technologies. Recent privacy regulations and post-pandemic consumer changes have also shifted LBM strategies.
Below is a primer on the latest in LBM. If you're looking for help getting started, LBM consultants and services abound in this growing field.
LBM 101
Try out these LBM strategies:
Invest in Search Engine Optimization (SE0). When nearby consumers type "restaurant near me" into their mobile devices, is your restaurant among the first few to appear? How about when people search on your restaurant's specialties, like "burgers near me" or "Chinese near me"? If not, it may be time to invest in SEO. For starters, make sure you claim your business on Google and encourage guests to leave online reviews. Consider working with an SEO consultant who can help your restaurant pop to the top.
Build a geofence. "Geofencing means casting a net around a specific area," explains Khan, and then capturing the mobile device IDs within that area. The virtual boundaries could outline your city block, or a larger area, say, five miles from your restaurant. A geofence could also surround other areas, like a competitor's restaurant.
Geotarget potential customers. "Geotargeting is the outbound engagement," Khan notes. It's the process of delivering ads to people based on their location, or a location they've been to. It often works hand in hand with geofencing, with marketers targeting the mobile device IDs gathered within a geofence; they can also use postal code information or other geolocation information. Messages can be pushed to targeted devices through social media ads, Google ads, or even through a restaurant's app, if it has one.
Shift with the times. 10 years ago, a popular LBM strategy might have been to send paper menus to a neighboring office building, while five years ago, the approach might have been to set up a geofence around the office building. Today, with fewer people going into the office post-pandemic, you may need to explore different locales. "It might not be the office tower anymore," says Khan. "It might be the gym across the street, where people are still working out."
Be a beacon to your customers. Consider using indoor location technology, like beacons, which use Bluetooth technology to transmit data to Bluetooth-enabled smartphones installed with an app that the beacon can "speak to." When customers enter your restaurant, the technology can automatically push notifications to those who have opted in to receive messages. For example, a restaurant could encourage dessert purchases with a message promoting a buy-one, get-one offer.
Apply cohort-based targeting. As Apple and Google have tightened up their privacy rules for app providers, it's become more difficult for marketers to collect location information without consent, Khan notes. "We're seeing a shift away from one-to-one messaging [based on a consumer's current location] to more of a broad-based, audience- or cohort-based targeting based on location analytics or behavior tracking." For example, a coffee shop might collect the IP addresses of coffee drinkers in the region based on their visits to area coffee shops over months, rather than pushing out a message to any device near a particular coffee shop on a single occasion. Consumers tend to favor this strategy, Khan says, because it reaps relevant offers. "If I, as a consumer, can see the value in what you're offering, then it's cool and useful to me," Khan says. "But when it's done in a way where it feels like Siri was listening to me, and the value is not worthwhile to me, it can feel creepy." There has to be true, relevant value in the offer.
To measure the success of your LBM initiatives, look to the data. Most campaigns include a redemption component that can be tracked easily. "You're going to get much higher engagement rates" compared with other marketing strategies, says Khan, assuming you've identified the appropriate cohort and made relevant offers.
Subscribe
Sign-up for weekly recaps of the latest Tech Month content.