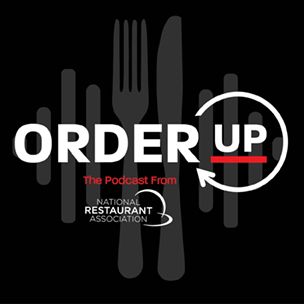 Episode 79
15;35
April 26, 2023
Why Restaurant Operators Oppose New Labor Nominee
Guest Speakers:
The Senate recently held a hearing for Julie Su, President Biden's nominee to lead the Department of Labor. As Secretary of the California Labor and Workforce Development Agency and deputy secretary of Labor, Su supported regulatory mandates that unfairly targeted restaurant operators.
In this episode, Sean Kennedy, Executive Vice President of Public Affairs, and Aaron Frazier, Vice President of Public Policy for the National Restaurant Association, discuss the Association's reasons for opposing her nomination.
Learn more about the Restaurants Act at
www.restaurantsact.com
.
Podcast episode production by Dante32.
Listen to the previous episodes
Episode 93

20:10

November 13, 2023

Celebrating National Apprenticeship Week with Conrad Chura

Guest Speakers:

For National Apprenticeship Week, Karly is joined by Conrad Chura, owner and founder of Wakin Bakin in Louisiana, to discuss the value of apprenticeship in the restaurant industry.

Play Episode

Episode 92

32:04

October 30, 2023

The Entrepreneur's Studio: Milk Bar

Guest Speakers:

This week, Order Up shares a conversation with pastry chef Christina Tosi, founder and CEO of Milk Bar, featured on The Entrepreneur's Studio podcast.

Play Episode

Episode 91

24:25

October 16, 2023

CEO Series: Expanding Opportunities in Restaurant Operations

Guest Speakers:

CEO Michelle Korsmo talks to Casey Absey of Fargo's Blackbird Woodfire about embracing opportunities beyond their restaurant, in another installment of Order Up's CEO-hosted miniseries.

Play Episode