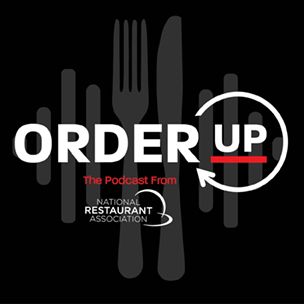 Episode 81
29:43
May 30, 2023
Expert Advice for Restaurant Operators: Diversity, Tax Credits, and More
Guest Speakers:
Recently the National Restaurant Association hosted a webinar series on key topics relevant to restaurant operators today. This four-part webinar series focused on diversity, emergency preparedness, policy and tax credits, and food donations. The series garnered more than 1300 registrations and was applauded as an incredible resource by attendees.
Today on the podcast, we're sharing some of the top insights from those webinars. These are just snippets, so be sure to check out the
full series and the incredible resources included
. These webinars are available on-demand and FREE for the industry.
(01:22) - Adapting Hiring Practices for a Modern and Diverse Workforce
(07:51) - Natural Disaster Preparedness and Recovery: Insights from a Survivor
(18:04) - The ABC's of Food Code Regulations Around Food Donations
(25:07) - Taking the Guesswork out of Restaurant Tax Credits
Resources to learn more:
Restaurant Operator Webinar Series registration page, access all four webinars, on-demand
here
.
DEI Survey & ELEVATE: DEI Framework for the Restaurant Industry, found
here
.
Always Ready: Natural Disasters guide
Political Affairs Conference registration link
If you'd like to receive new episodes as they're published, please subscribe to
Order Up
in
Apple Podcasts
,
Google Podcasts
,
Spotify
, or wherever you get your podcasts. If you enjoyed this episode, please consider leaving a review in
Apple Podcasts
. It really helps others find the show.
Podcast episode production by Dante32.
Listen to the previous episodes
Episode 89

16:19

September 25, 2023

Best Practices in Food Safety and Hygiene

Guest Speakers:

For National Food Safety Education Month, Karly is joined by Dotti Haynes of Tork, an Essity Brand, to discuss providing a safe, hygienic experience for staff & guests across the restaurant industry.

Play Episode

Episode 88

31:46

September 11, 2023

From Concept to Franchise with Chef Erica Barrett

Guest Speakers:

This week, Karly speaks with Chef Erica Barrett about her new restaurant, Dough Boy Pizza, and the journey from catching the entrepreneurship bug as a child to appearing on Shark Tank.

Play Episode

Episode 87

12:36

August 28, 2023

Top 5 Policy Priorities for Remainder of 2023

Guest Speakers:

National Restaurant Association's VP of Public Policy Aaron Frazier returns to discuss recent advocacy on Capitol Hill and potential legislation and regulatory shifts impacting the industry.

Play Episode