The restaurant industry, more than any other industry in the nation, has suffered the most significant sales and job losses since the COVID-19 outbreak began. More than 8 million restaurant employees were laid off or furloughed, and the industry lost $280 billion in sales during the first 13 months of the pandemic.

There is a lot of work in front of the industry. Restaurant operators will need information, guidance, and community to be successful. To help operators navigate the new dining landscape, we've created guidance on how to reopen your restaurant. To ensure the future of the restaurant industry we've outlined a recovery blueprint for government officials.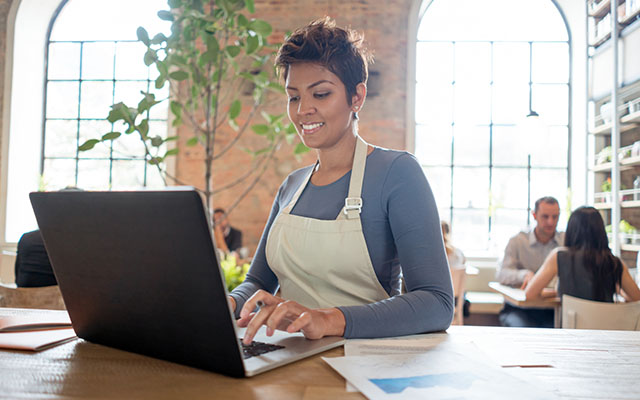 COVID-19 Operating Guidance for Restaurants
For restaurant operators navigating on- and off-premises service during the pandemic, this updated guidance provides science-based direction, a framework for best practices, and quick access to the most updated links and resources available to help mitigate exposure to the COVID-19 virus during operation. It includes the most recent information from the Association, CDC, FDA, EPA, OSHA, industry and academia.
State by State Reopening Guidance
State/Federal Guidance for the WARN Act: The Worker Adjustment and Retraining Notification Act requires companies with 100 or more full-time employees to report plant closings involving 50 or more employees during a 30-day period. Restaurant and retail owners may not realize that a WARN notice also is triggered if employees are terminated or laid off for more than 6 months or if they have their hours reduced 50% or more in any 6-month period. These two documents, one for the federal requirements and one outlining state-specific requirements, will help you navigate the WARN Act and its state offshoots.

State Reopening Training & Certification Requirements/Recommendations
This document, updated regularly, covers all training and certification requirements for restaurants by state as each enters new reopening phases. It also covers any state food protection manager and food handler certificate expiration extensions and required recertification deadlines.

Official Return to Work Guidelines for Foodservice Establishments
A comprehensive compilation tracking official orders from all 50 states in categories including dine in status (permitted or not), employee and customer PPE/health check requirements, sanitation requirements, occupancy limits, payment process changes, and local exceptions.

COVID-19 Liability Protection Statutes by State
The National Restaurant Association Restaurant Law Center has assembled a state-by-state guide that covers where COVID-19 liability protection legislation stands in states where it's been discussed, proposed or passed. It will update as new information comes in.

Indoor Dining Restrictions by State
A summary of information from the more extensive Official Return to Work Guidelines for Foodservice Establishments, this regularly updated document lists which states permit indoor dining, occupancy rates allowed, and any restrictions that apply.

Guidance for Restaurants: Guests' Face Covering Use
What can operators do when guests refuse to wear face coverings? The Association's Restaurant Law Center provides information in this handy Q&A.

Guidance for Restaurants: On-Premises Workplace Infection Control Practices Impacting Employees
The Association's Restaurant Law Center shares ways operators can handle screening employees for COVID-19, face-covering mandates, and sending them home if they present symptoms, all in a Q&A format.

State and Local Mask Mandates and COVID-19 Related Requirements
The National Restaurant Association is updating a compiled list of City & County Face Covering requirements and recommendations in real time.

Guidance for Restaurants Responding to COVID-19 Positive Employee
Strategies employers could consider in preparation for a potential COVID-19 positive employee. Note, this document provides general guidance and should not be construed as legal, medical or human resource advice, but rather as a resource for employers needing to take quick action. The electronic version of this document contains the relevant links, as of June 24, 2020, to the CDC, OSHA, EPA, and EEOC pages.

CDC Guidance on Isolation and Quarantine Protocols
Share the Centers for Disease Control and Prevention's new guidance on what to do when infected with or exposed to COVID-19. Update your policies accordingly.

For more state and local resources visit RestaurantsAct.com