Kitchen Innovations Awards 2023: Welcome to the future
This year's program embraces top-tier technology, including AI, robotics and more.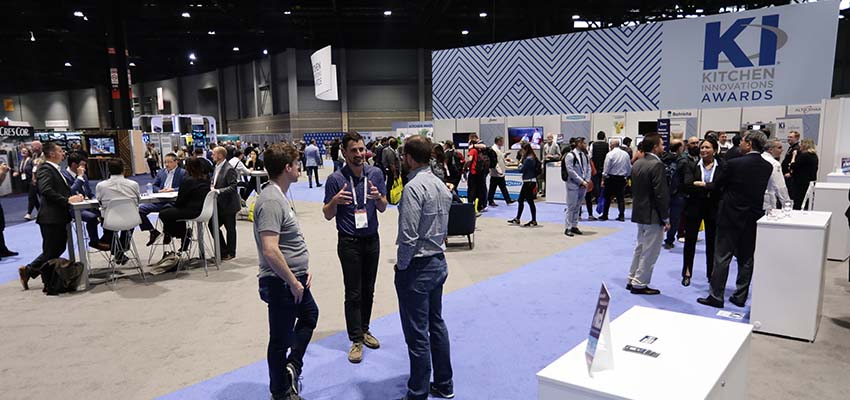 AI, robotics and fully automatic operation are headlining features of the 2023 class of Kitchen Innovations award winners.
For nearly two decades, the
Kitchen Innovations Awards
, in partnership with the annual
National Restaurant Association Show
, has spotlighted cutting-edge foodservice kitchen equipment. But now, it's on the cusp of something new.
"This is definitely the year of the robots," says Brian Ward, president of Target Market & Media Services, who administers the awards program. Articulated arms and stop-motion sensors (which halt the unit's operation if a human is about to step into harm's way) are innovations that haven't been seen in wide use in foodservice, he notes.
One of the eight judges of this year's KI Awards—Randy Homer, program manager for Food & Beverage Experience Development at the Disneyland Resort in Anaheim, Calif.—views these new uses of robotics as a fundamental change, a leap from human helpmate to autonomous operation. "We've been looking at machines that could do one thing," he says, "but now there are arms that both replicate or replace one repetitive action or achieve multiple things that humans can do."
The common threads among KI Award innovations are speed, automation, AI, and robotics, agrees KI judge Lenny Condenzio, CEO of Ricca Design Studios.
"The reasons for our industry's labor challenges persist," he says, "so I'm pleased to see artificial intelligence, robotics, and self-serve automation free people to focus on the hospitality aspect of foodservice. And I'm proud of our industry folks who've been hard at work innovating solutions to timeless challenges like safety, sanitation, speed of service, sustainability, and the labor shortage."
KI Award winners that feature robotics include the Lab2Fab FryBot, able to fry high volumes of two separate frozen foods at the same time with a 7-axis robotic arm, safety sensors and a 2-vat, 4-basket fryer system, and Atosa USA's Intelligent French Fry Robotic Solution, featuring a 6-axis robotic arm plus a hopper/dispenser, fryer battery with filtration, ventless hood, and dump station. Both can be used with or without human assistance.
And the Aniai aGrill (Alpha Grill) is a self-contained cooking system with dual cooking surfaces that can grill 8 patties in less than a minute, then pick them up and deliver them to a front-mount warming tray, while AI and optical sensors monitor burger quality.
Homer says he's also struck by the innovation in beverage self-service, including the Costa Smart Café Marlow 1.2 from the Coca-Cola Co., an unmanned coffee shop that dispenses more than 100 different hot or iced drinks, and the Zink Robojo, a self-contained coffee shop with two automatic espresso machines, a nugget ice machine, two latte art printers, a refrigerator and a robotic arm.
"It used to be one type of beverage, one machine, but now I can decide which machine I want to use rather than what product," he notes. "This brings multiple self-service options closer to the consumer in a small space, reduces labor cost, and has broad applications in places like airports or universities."
Other KI Award standouts enhance the flexibility of cooking equipment, like TurboChef Technologies' ultra-compact PLEXOR M2 oven with separate impingement and rapid-cook cavities, and Unox's SPEED-X, a 20%-faster combi that cooks with steam, hot air, and microwaves. It also offers an auto-wash feature.
Another theme among winners this year is touchless technology, such as Structural Concepts' Elevate Autonomous Retail Merchandiser with a cashierless transaction system, and Vollrath's SerVue, a vertical, touchless food/salad bar with enclosed high-capacity ingredient canisters in a refrigerated chamber, plus automatic dispensers and portion control sensors. No more breaking down the salad bar at shift's end.
Check out all 20 of this year's Kitchen Innovation Award winners, and a list of the judges who selected them, here. Honorees will be on display at the KI pavilion at the National Restaurant Association Show May 20-23 at McCormick Place, Chicago.