Articles
November 21, 2023
Foundation set to give the gift of 'Giving'
Launches campaign to help support its industry training programs and initiatives.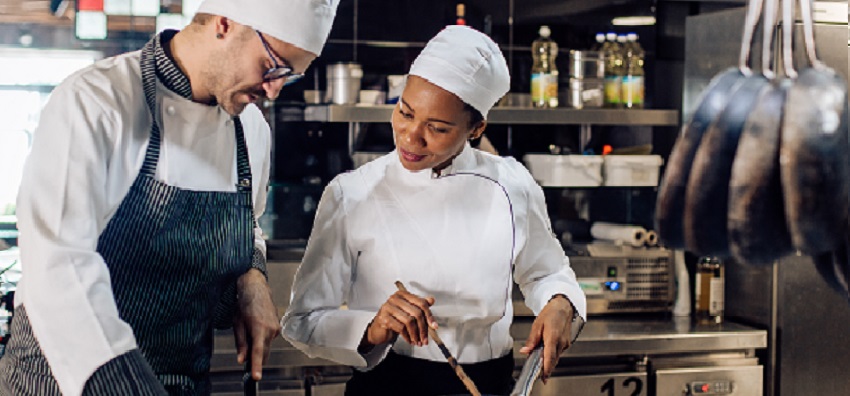 The campaign highlights the Foundation's work to help build opportunity in the restaurant and hospitality industry.
The National Restaurant Association Educational Foundation is set to launch its annual end of year 'Giving' campaign in conjunction with Giving Tuesday, a global movement that inspires people to give, collaborate and celebrate generosity. It kicks off Nov. 28, the Tuesday after Thanksgiving.

The campaign will run through the end of December and highlights the Foundation's work to help build opportunity in the restaurant and hospitality industry. The goal, says NRAEF President Rob Gifford, is to show, especially during the holiday season, how those opportunities help individuals start and establish rewarding careers, as well as build stakeholder engagement and drive donations to its programs.

Those include the Restaurant & Hospitality Leadership Center, which provides employers with registered apprenticeship opportunities, as well as the Foundation's Restaurant Ready, HOPES, ProStart and Military Transition programs.

According to Association research, eight in 10 restaurant owners and nine in 10 managers started in the industry as entry-level employees.

"This Foundation is helping to change lives, empower restaurant workers with resources and train them to fuel their dreams and launch successful industry careers," Gifford says. "In the coming weeks, our focus is to show the tangible impact our programs are having on people from all walks of life—attracting them to our industry and providing structured pathways to success."

To that end, the Foundation is sharing the success stories of some individuals already impacted by its programs and encouraging individual donors, state restaurant association members, and other stakeholders to make end-of-year donations in support of the work done to advance current and future workforce growth.

Gifford notes that in the coming weeks, the Foundation will promote its Giving campaign on social media and through toolkits, emails, and other traditional methods.

"Supporting these programs is essential to empowering our industry's workforce," he says. "The training they receive will not only build their skillsets, it will also prepare them for real and rewarding success, both personally and professionally."

Learn more about the NRAEF here.