First Watch: Time is right to serve cocktails at brunch
Corporate chef Shane Schaibly says its alcohol-based beverages allow the brand to stand out.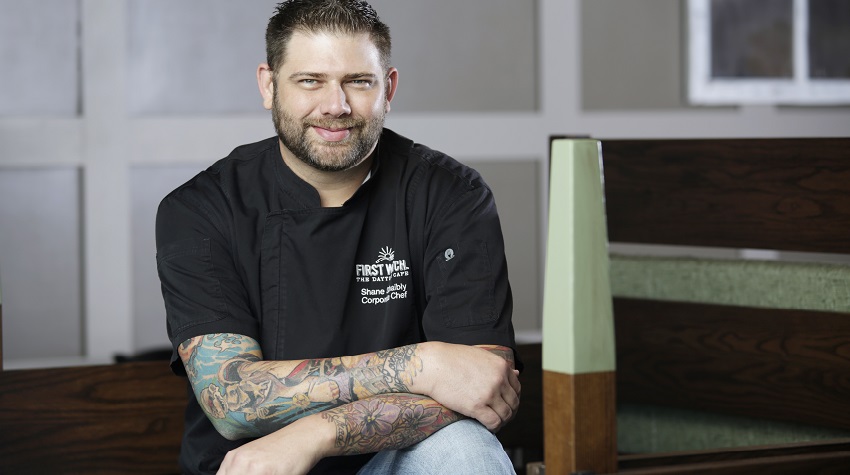 Schaibly calls First Watch a daytime-dining concept, a combination of family and casual dining that serves guests an array of cocktails.
Anyone planning to visit a First Watch restaurant for brunch may be thinking about digging into an omelet or French toast, but the Sunrise Pomegranate Margarita or Million Dollar Bloody Mary on the menu might grab their attention once they arrive.

The 40-year-old company has been watching how consumers are changing their dining habits and paying attention to eating and drinking preferences.

"It's a testament to our leaders, who, after watching alcohol become more widely accepted at breakfast and brunch, agreed we needed to start serving it in our own First Watch way," says Shane Schaibly, the chain's corporate chef. "It was a way for us to remain relevant."
Serving cocktails, and remaining relevant
Schaibly calls First Watch a daytime-dining concept—a combination of family and casual dining that serves guests an array of cocktails, mimosas and bloody marys. He says the brand began offering the beverages in 2017, a bold way to separate itself from traditional family-dining competitors.

"It took us two years to roll it out nationwide," he says. "We wanted to understand the trends and see what was happening out there. In the fall of 2019, we acquired our liquor licenses and were ready to go, and then the pandemic hit in 2020. But the ball was already rolling, so we powered through and I'm happy to say we're offering alcohol service in more than 400 restaurants."

Schaibly says First Watch's No. 1 and No. 2 most popular drinks are bloody marys and mimosas, but guests are becoming more adventurous, trying its pomegranate margarita and Cinnamon Toast Cereal Milk drink, made with coconut rum, cold brew coffee, oat milk, and agave nectar. "They're fun, different, and not what you're used to seeing from a chain restaurant," he says. "We're approaching this program in the same way we do our food: as if we were an independent restaurant."
The beverages are prepared in the back of the house, batched, and served tableside in bottles.

"We make it as easy as possible for our servers to get drinks to our guests," he says. "The server only has to grab a glass, put ice in it, garnish it, and bring the bottle to the customer. This eliminates heavy labor steps that exist in a normal bar program since we don't have bars or bartenders in our stores."

The chain caters to older, legacy customers, younger consumers, and families, and always looks at ways to keep the program interesting for guests. This spring's menu includes Spiked Lavender Lemonade, made with vodka, lemon juice, butterfly pea flower tea, and lavender; and Blackberry Bramble Sangria, made with Merlot, mixed berries, apple, orange, and lime.

Schaibly intends to keep experimenting with different flavor profiles, using seasonal fruits to create fun, innovative cocktails.

"We're known in the industry for our trend-forward approach to limited time offers and seasonal menus and look forward to pushing the envelope," he says.
Download the report
Download the report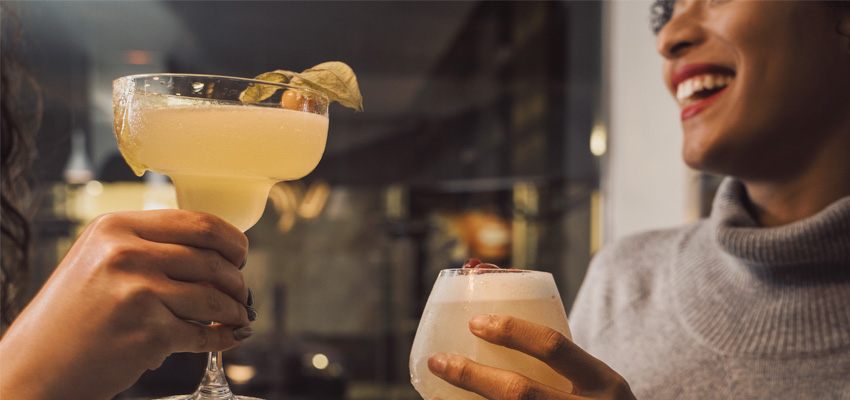 Reports
On the Menu: Trends in On- and Off-Premises Beverage Alcohol
June 06, 2023