FDA voluntary sodium reduction compliance about a year away
The agency issued final guidance for voluntary short-term reduction targets and suggests voluntary compliance by April 2024.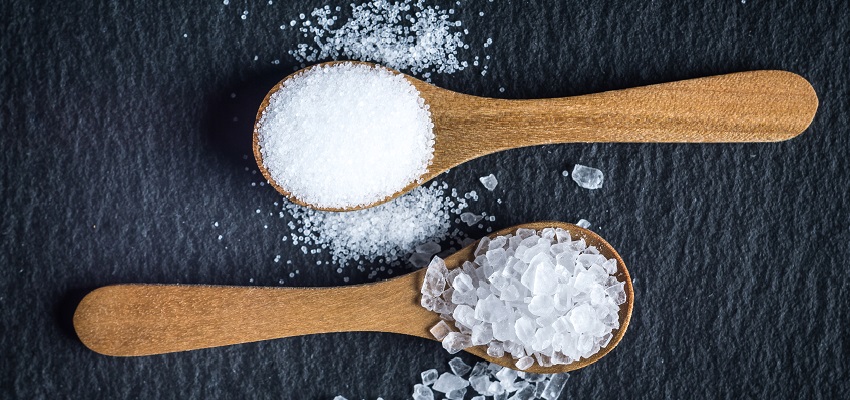 FDA sodium reduction guidance, targets, and compliance is built on the premise of public health.
The FDA has been taking an iterative approach to sodium reduction, establishing voluntary sodium targets for the food industry—including restaurants—since 2016. In October 2021, the FDA released its final guidance for voluntary short-term sodium reduction targets and suggested voluntary compliance by April 2024.

FDA sodium reduction guidance, targets, and compliance is built on the premise of public health. The average sodium intake in the U.S. is 3,400 mg/day. The 2020–2025 Dietary Guidelines for Americans (DGAs) recommends limiting sodium to 2,300 mg/day. FDA seeks to reduce U.S. average sodium intake by 12% to 3,000 mg/day by encouraging food manufacturers, restaurants, and foodservice operations to participate in the short term voluntarily.

According to DGAs, "most sodium consumed in the U.S. comes from salt added during commercial food processing and preparation, including foods prepared at restaurants." The FDA identified 16 overarching categories and 163 subcategories with target mean and upper bound sodium concentrations. There are more than 80 targets associated with restaurant foods such as doughnuts, bagels, deli meat-based sandwiches, hamburgers, breaded and non-breaded poultry, breakfast sandwiches, salads, pizza, tacos, French fries, and more.

The FDA also defines non-target categories such as milk, fresh fruits/vegetables, and meat/poultry/seafood, that do not have sodium reduction goals because they do not contain meaningful amounts of added sodium and/or do not contribute meaningfully to overall sodium intake.

FDA's goal is that food companies will reduce the prevalence of sodium in the food supply by adhering to the targets by April 2024. Food Directions, a global food policy firm and National Restaurant Association consultant, anticipates the FDA will monitor sodium reduction progress and impact to other nutrients to ensure that producers don't achieve lower levels of sodium by adding other negative nutrients (e.g., added sugar or saturated fat).

Maggie Gentile, MS, RD, and VP of Food and Nutrition Policy for Food Directions warns, "While the guidance is voluntary, we anticipate intense public pressure for companies and industry groups to endorse and adhere to the sodium reduction targets." She goes on to urge restaurants to "focus on getting below upper bound concentrations now, then aim for the target mean."

Sodium reduction is a major component in the government's goal to provide consumers with information and to create a healthier food supply. The FDA April 2024 sodium reduction target is just the first step to sodium reduction from the agency. It has said in public statements that it plans to issue subsequent targets to continue to reduce sodium levels in the food supply. Local governments of New York City and Philadelphia require multi-unit brand restaurants to post a warning icon next to menu items that contain at least 2,300 mg to make sodium content transparent.

The National Restaurant Association has resources through its Nutrition Expert Exchange to assist operators of all sizes through its sodium reduction and healthier menu journey.