Articles
January 12, 2023
Now a major food allergen, sesame should be on restaurants' radar
Plant joins eight other allergens on the Food and Drug Administration's list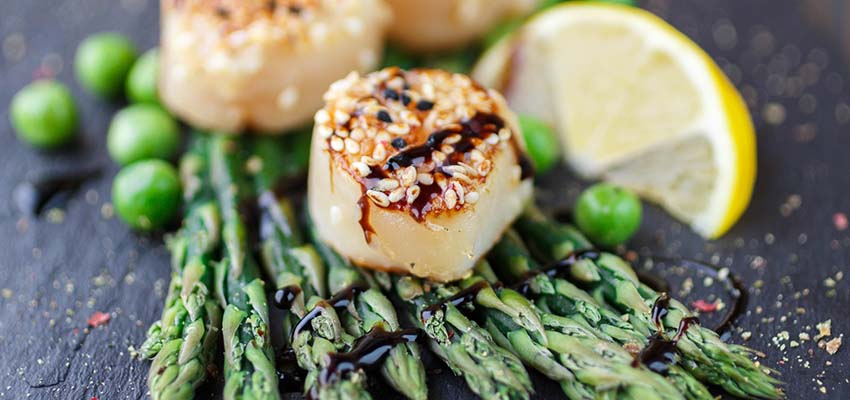 Following the enactment of the Food Allergy Safety, Treatment, Education and Research (FASTER) Act in April 2021, the Food and Drug Administration added sesame to its list of
major food allergens
.
Effective Jan. 1 of this year, packaged foods in the United States must label the presence of sesame "in plain language," according to FARE, a consumer advocacy group that raises awareness and expands education on food allergies.
The plant, which is turned into seeds, oils, and pastes is commonly found in bakery items, Asian cuisine, snack foods, and marinades, to name a few. The FASTER Act changed how food allergens were defined in the previous Food, Drug, and Cosmetic Act, and sesame now joins milk, eggs, fish, crustacean shellfish, tree nuts, peanuts, wheat, and soybeans.
While allergens found in restaurant foods are regulated at state level, the FDA enforces regulations that mandate companies to list ingredients on packaged foods and beverages. Although restaurants are not required to list sesame, their suppliers are.
Some states, including Mass., Md., Mich., RI, and Va., have laws designed to make it safer for individuals with food allergies to dine in restaurants.
Additionally, the
Food Code
– a federal resource for local/state food control jurisdictions with regulatory authority over retail and food service establishments – contains requirements for food allergens. Updated last year, it
serves up guidelines for food safety
to reduce the risk of foodborne illness. For more details on recent changes to the Food Code, join the Association for a
webinar
on Jan. 25, 2023, at 1 p.m. CT.
The total number of Americans that are allergic to sesame is not known. Research estimates from FARE and the American Academy of Allergy, Asthma, and Immunology (AAAI) place the number between 1.5-6M.
Influenced by the federal declaration, it's possible that state governments would set regulations that would directly impact restaurants. Committed to educating owners and operators on how individuals with food allergies can safely dine in restaurants, the Association will continue to monitor state-level regulatory activity, and in the meantime has developed the following resources: