Embracing diversity is good for team building…and business
Changing the mindset around DEI creates inclusion and fosters a sense of well-being.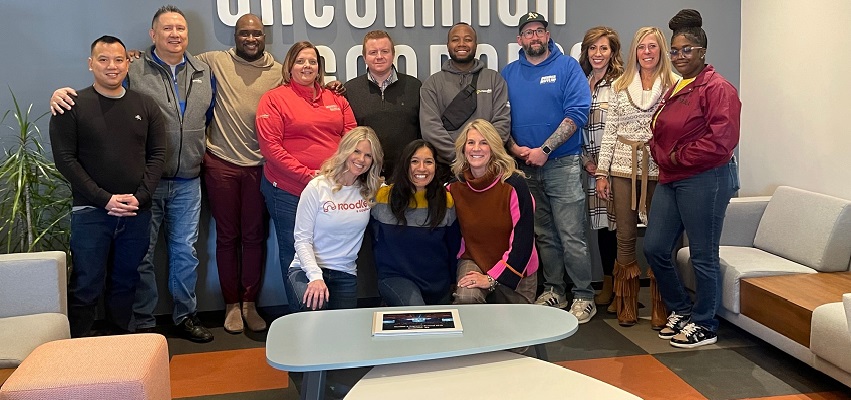 Creating an internal advisory council of representatives across the organization helped create traction and acceptance around Noodles & Co.'s DEI initiatives, the company says.
Diversity, equity, and inclusion are fundamental to fostering innovation and driving societal progress, says Gerry Fernandez, founder and president of the Multicultural Foodservice & Hospitality Alliance.

Fernandez adds that companies experiencing challenges related to DEI commitments must continue to embrace diversity and recognize that creativity thrives when individuals from different backgrounds work together.

According to recent research, diverse and inclusive organizations outperform their peers financially.

"We must remain steadfast in our commitment to promoting a culture of DEI," he says. "It's not only the right thing, but also the smart thing to do for our businesses, communities, and people."
Making a difference for everyone
Through its commitment to diversity and social responsibility, fast-casual chain Noodles & Co. aims to make a difference. Its executive leadership team says its DEI initiatives are good for business and for recruiting and retaining employees, says Sue Petersen, executive vice president of Inclusion, Diversity and People.

"Providing an environment in which everyone feels like they can be their authentic selves and express their different points of view is important to us," she states. "Creating that space, in which a broader set of thoughts and ideas are shared, can only make our business stronger and drive better results."

One thng Noodles & Company did during Pride Month was bring back the "Pride Crispy," a rainbow rice crispy treat made in-house. Proceeds go toward Out & Equal, an organization that advocates for workplace equity.

Petersen says making DEI a part of the company's business strategy has positively impacted retention and recruitment. Recognized as a best employer for diversity during the last three years has helped reduce management turnover, especially at the GM level, by 20%. Turnover has also declined significantly among hourly employees, and staffing has become easier. For the last three years, the company has made Forbes magazine's list of Best Employer for Diversity, and Newsweek magazine's 2023 list of Best Places for Diversity and Best Places for Women. The company also made the Denver Business Journal's 2023 list of Best Places to Work.

"New hires often tell us they're joining our team because of our commitment to diversity and inclusion," she says. "Furthermore, we're building our benefits programs through a DEI lens, offering programs that support underrepresented populations, like immigration reimbursement, surrogacy and adoption benefits, paternity leave, language programs and mental health resources and support. In addition, our Noodles foundation supports team members who experience financial hardships, offers scholarships and other educational assistance. All of this makes us a more attractive employer."

She says Noodles started ramping up its DEI initiatives in 2020, following George Floyd's death. It was a way for the company to help its staff deal with the stresses related to the evolving social unrest and the pandemic.

"Even though we'd been doing work in the DEI space, we recognized our team members were in pain, particularly after the murder. That's when we reached out to the MFHA to see if they could help us with a few things: develop listening forums to gain a good understanding of where our people stood, how we could do good, and create more opportunities for everyone."
Executive buy-in is essential
Creating an internal advisory council of representatives across the organization helped create traction and acceptance around the company's DEI initiatives, she says. They also continued developing the listening/educational forums, but the biggest help was the buy-in from CEO Dave Boennighausen.

"Dave's approach is truly genuine," she says. "To him, this work is part of our business strategy. Getting buy-in from the executive leadership team has been huge. The fact is, if it's not important to the executive team, it won't be top of mind when you're at the table having business discussions and determining business strategy."

Coming out of the initial listening forums, Noodles' DEI program focused on five principles:
Educating team members
Creating communication and dialogue
Building transparency
Increasing representation and developing opportunities for team members
Creating a no-tolerance environment around discrimination and inappropriate behavior
"We heard many different things in those initial forums—some really great success stories, feelings of inclusion and being part of something bigger, and some painful stories, too, such as behavior we couldn't allow in our restaurants. We committed to doing better to increase representation companywide," she says.

Here, Petersen offers other operators a few tips on how her company has fostered an effective DEI environment:
For companies addressing DEI issues, but don't have dedicated resources, decide how best to get the work done. Are there individuals internally you can lean on or are there external partners like MFHA who can help bring your strategy to life. Get in touch with your team through listening forums, surveys, or whatever works best for you. Get feedback from them.
Create an advisory council that can focus on building out the programs and strategies you want to put into play.
Listen to and align with senior leaders to determine which practices are important to your organization and its people. Figure out where you can take action quickly.
"Share your success stories, and don't be afraid to talk about the things you might have to course correct," she says. "It's about progress, versus perfection."
Download the report
Download the report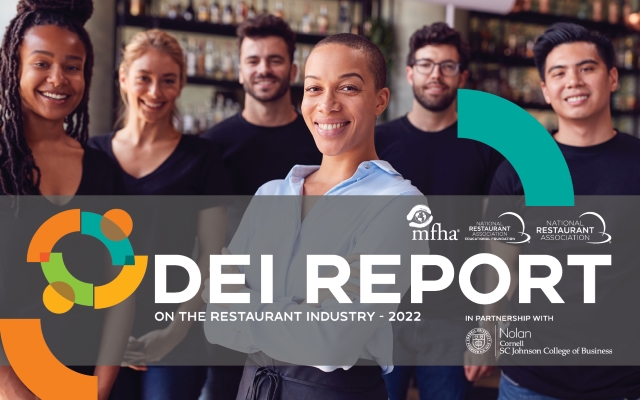 DEI Survey & ELEVATE: DEI Framework for the Restaurant Industry