Cut your food waste; resources show you how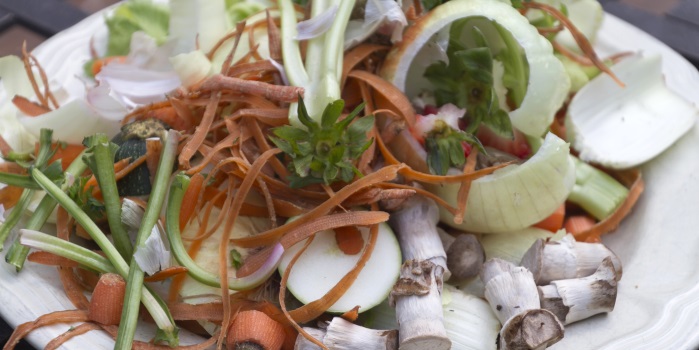 With supply chain issues facing our industry right now, there's never been a better time to quantify the food you're throwing out and take steps to reduce it.
Before the pandemic disrupted the restaurant industry, the National Restaurant Association partnered with the World Wildlife Fund, and, backed by support from Essity/Tork, developed a comprehensive set of resources to help operators reduce food waste, one small step at a time.
Who knew, for example, that introducing a new way to trim green peppers would lead a major sandwich chain to increase its yield by 9.5%—or 2 more lbs. of sliced peppers per case?
Or that removing free bread from the table and offering it on the menu for $2 saved 22 lbs. of dough per week, cut 55 lbs. of butter a month, and added $5K to annual revenues at a popular independent?
With supply chain issues facing our industry right now, there's never been a better time to quantify the food you're throwing out and take steps to reduce it. That's where 86 Food Waste comes in.
86 Food Waste is a series of free resources available for download by any interested restaurant operator of any size. It consists of an overview on the results of real-world initiatives to reduce food waste in restaurants and several topic-specific guides, including:
Menu redesign concepts: If you streamlined your menu during COVID-19, that's actually one of the steps recommended in this resource. Better prep techniques and repurposing trimmings are others.

Donation resources: Learn how donate any unused, edible ingredients in your walk-in to a local food bank, soup kitchen, or shelter.

Diversion resources: When you can't repurpose or donate foods, there are ways to keep them out of the landfill.

Procurement best practices: How to order, receive, and store food more effectively and how to avoid common procurement pitfalls, including over-ordering.
The recommendations and ideas included in these resources were born out of research. To test real-world implementation, the Association and WWF recruited both national and independent restaurants to participate in a 30-day pilot of the program, with support from The Rockefeller Foundation and Essity/Tork. The findings were collected into a master report, Managing Food Waste in Restaurants: How Small Steps can have a Big Impact on Reducing Waste and Protecting the Planet.
It's a detailed view of how restaurants from different segments turned theory into practice, and includes important lessons learned from the pilot. Key findings:
To begin the process of reducing food waste, you need to train staff to separate it out of the trash stream. Only then can you begin to measure what you're throwing out and develop ways to reduce it. The food-waste calculator on 86FoodWaste.com can help you identify issues with how you prep food, how you size portions, and identify menu items that aren't selling.
Staff engagement is essential to success: The restaurant sector is fast-paced and can have a high-turnover rate. It's important to have at least one team member dedicated to championing new behaviors and embedding these practices into the standard operating procedures and employee culture of the restaurant.
"These resources work because they come from a place of empathy, understanding what it's like to run a kitchen, and what's really possible to do to reduce waste in that environment," says Pete Pearson, WWF's senior director of food loss and waste. "Small changes, made by millions of people, add up to something big."
Hear Pearson and Suzanne Cohen, Essity's marketing director for foodservice, discuss how to reduce food waste on Order Up, the official podcast of the National Restaurant Association.
---
Download the free resources at 86FoodWaste.com