Association offers resources to recruit and retain employees
Training, upskilling, certification, education, benefits, inclusion programs—we have solutions to help the industry staff up.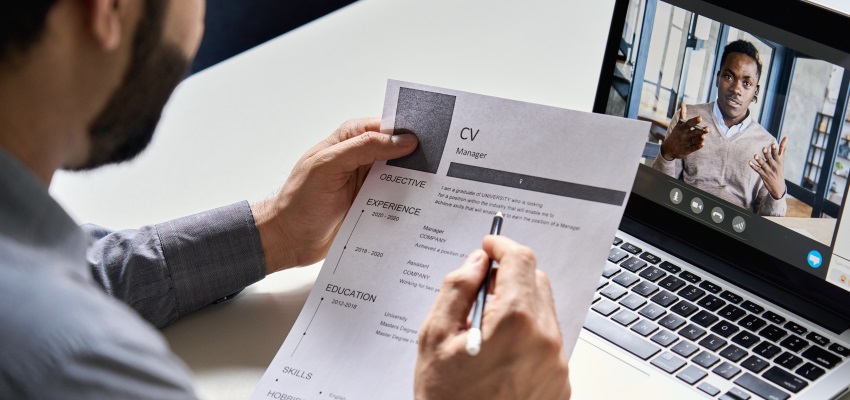 Our workforce development experts will be at the Show to discuss the Association's and Foundation's recruitment and retention resources.
Recruiting and retaining employees has always been a challenge for the restaurant and foodservice industry, and now more than ever we want you to know about all the resources the Association and the Educational Foundation have to support operators.

Today, restaurants are 794,000 employees—or 6.4%—below pre-pandemic staffing levels, causing many to reduce the hours and even the number of days they're open. They just aren't finding or keeping enough workers to take care of the restaurants' or customers' needs.

The National Restaurant Association offers a number of programs and solutions designed to help the industry improve its workforce engagement. From health care benefits for workers and their families, to career-path and personal development programs, these initiatives can help you recruit and retain employees because they demonstrate you're invested in your employees—and that's the edge you need to be the employer of choice.

Check out all of the Association and Foundation resources through the links in the program descriptions below, and if you're planning to attend the National Restaurant Show, visit Booth #6600 in the North Hall lobby on Sunday, May 22. We're hosting a special Workforce Day, and workforce program development experts will be on hand to meet with attendees to explain Association and Foundation recruitment and retention resources.

The Association and Foundation will host demos, present information sessions, and offer one-on-one appointments with experts from our Health care & Insurance Services, the Educational Foundation's Restaurant & Hospitality Leadership Center, and the Multicultural Foodservice & Hospitality Alliance.

Workforce engagement initiatives to help you attract and retain staff include:
There'll be multiple opportunities at the Show to learn how the research reveals how a company's perceptions about its DEI effectiveness differs greatly from its employees' experiences, and learn solutions to closing that disconnect. Plan to attend a panel presentation of the research and an operator's perspective from Sue Petersen, EVP, Inclusion, Diversity and People, Noodle's & Company and find out about upcoming resources to ensure your DEI culture is successful. The panel is Saturday, May 21, at 4 p.m., and a presentation of the research is set for Sunday, May 22, 10 a.m., at the Show booth.
Training, Certification, Upskilling and Benefits
ServSafe. The preeminent safe-food-handling curriculum in the industry, this program offers the most current training, and certification in food handling and safety for food handlers and managers. ServSafe courses are taught in person and online.
ServSuccess. This program provides the training toward certifications that can help employees advance their careers. The different levels of certification demonstrate to employers that their employees are trained, knowledgeable, and ready to take on more responsibilities, earn more, and move up.
Health care and Insurance Services. The Association's suite of member-exclusive products offers discounts on traditional health insurance, customized programs for small restaurant operators, and options for part-time and seasonal employees.
Restaurant Relief, Restaurant Rights
In addition to our workforce development solutions, the Association's policy team is engaged with Congress on reforming several pieces of workforce engagement legislation. They include:
Passage of the Essential Workers for Economic Advancement. EWEA offers a pathway for workers to come to the U.S. on market-driven, non-immigrant, 3-year visas.
Restoration of the Employee Retention Tax Credit. The ERTC provided financial assistance to restaurants during the pandemic, but was cut short last fall. Since then, the IRS has been slow to process nearly 440,000 amended Form 941 paper applications for the 2021 tax season.
Maintaining the Tip Credit. Keeping the tip credit in place gives employees greater earning potential, and helps operators attract and retain employees. It also allows restaurant owners to reinvest in non-tipped employees, and their businesses.
Workforce is a critical, multifaceted issue for the industry and the Association's work brings resources and solutions to restaurants around the country. Tune in to our webinars and podcast episodes, and read our articles on workforce engagement and other topics geared toward helping alleviate the restaurant industry employment challenge.