Alcohol beverage services overflowing with potential to draw customers, drive sales
New research finds consumers want to engage with restaurants offering innovative alcohol programs to enjoy both on- and off-premises.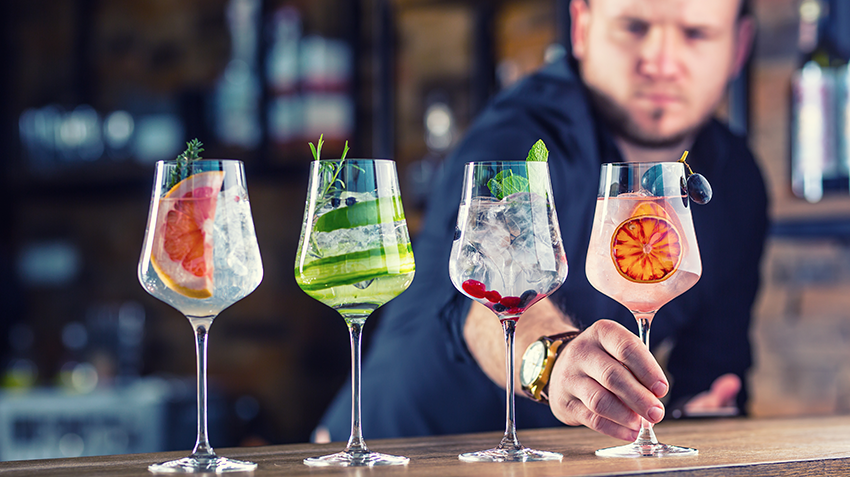 Convenience and socialization are consumers' top drivers when choosing where to dine, but beverage alcohol programs are another important factor in selecting a restaurant to dine at, according to new National Restaurant Association research.
Data analysis finds that among fullservice restaurants selling alcohol-based beverages, drinks represent about 21% of total sales, and in the limited-service category, alcohol beverages make up about 6% of sales.
"Trends in On- and Off-Premises Beverage Alcohol," presents data on adult diners likely to order drinks, and how operators have changed their drinks options to drive new trends. The research looks at trends and insights across age, income, and location. It also indicates that whether diners are on-premises or off, they want to try new types of alcohol and/or sip their usual favorites at restaurants they trust to help them make their choices.
84% of adults who drink wine, beer, or cocktails say restaurants are a good place to learn about alcohol beverages that they haven't tried before.
82% of these consumers say they trust the staff at their local restaurants to make good recommendations when it comes to alcohol beverages.
70% of beer drinkers, 69% of wine drinkers, and 67% of cocktail drinkers are more likely to say the availability of alcohol beverages makes them more likely to choose one restaurant over another.
How it started and where it's going
The sale of alcohol-to-go, in the glass and by the bottle, began in earnest during the pandemic, when restaurants had to shutter their dining rooms and come up with alternative ways to operate their businesses. The Association, along with its state partners, worked hard to secure changes in alcohol laws that allowed them to expand on-premises offerings to accommodate guests dining off-premises. The laws, which are temporary in some states and permanent in others (the report presents a map of each state's current status) became a lifeline to many needing additional revenue streams to stay afloat.
Currently, 20 states and the District of Columbia have made alcohol to-go permanent, while another 14 states are allowing it on a long-term, but temporary basis.
"The changes to state alcohol policies in the last three years are the most significant since the end of Prohibition in 1933," said Sean Kennedy, the Association's executive vice president for Public Affairs. "What operators learned in the pandemic is that customers want the best of what they offer on-premises, but in the comfort of their own homes. Off-premises traffic makes up about 75% of all restaurant traffic, so for operators where cocktails to-go is allowed, a standout takeout alcohol program is a source of revenue and customer retention."
In states where alcohol to-go continues, enterprising operators are finding ways to pair their beverage programs to complement their takeout menus. Additionally, they're finding customers—especially the younger ones—are interested in ordering that special craft beer, glass of wine, or signature cocktail along with their meals, whether inside the restaurant or at a different location. Restaurateurs who've expanded and refined their alcohol programs are succeeding at growing their businesses post-pandemic.
Roughly 9 in 10 operators offer alcohol with takeout orders. However, a much smaller number of restaurants offer alcohol beverages with delivery orders.
Beer is the most commonly offered option with takeout or delivery.
About 70% of fullservice restaurants serve cocktails to-go, and about 4 in 10 serve wine by the glass to-go.
79% of wine drinkers, 77% of beer drinkers, and 74% of cocktail drinkers were more likely to choose a restaurant for delivery based on ability to order alcohol drinks.
Tim Adams, owner-operator of J. Timothy's Taverne in Plainville, Conn., notes the biggest lesson he's learned is to pay attention to his guests' changing habits and desires. He says he's averaging sales of 50–75 to-go beers per week, plus about 200 cocktails to-go, 50 sangrias, and 8–10 bottles of wine to go per month.
"Consumers are different about how and when they dine out and how they buy, and we've had to change with them," he says. "We hope alcohol to-go continues because it allows us to sell things we couldn't before and to give our customers what they want. That, I think, is only going to grow.."
Learn more about alcohol trends in the restaurant industry when you download our report.
Download the report
Download the report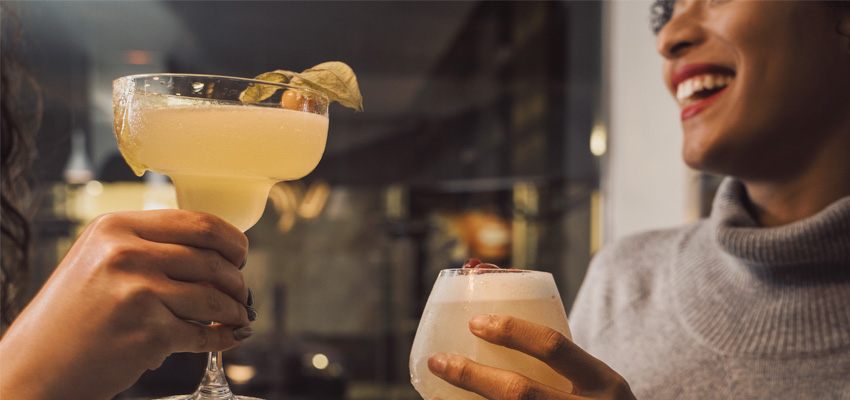 Reports
On the Menu: Trends in On- and Off-Premises Beverage Alcohol
June 06, 2023