Articles
November 19, 2021
12 reasons this season for restaurant gift cards
The holidays are here! Remind customers that dining out or ordering in from your restaurant is a great gift for anyone, any time.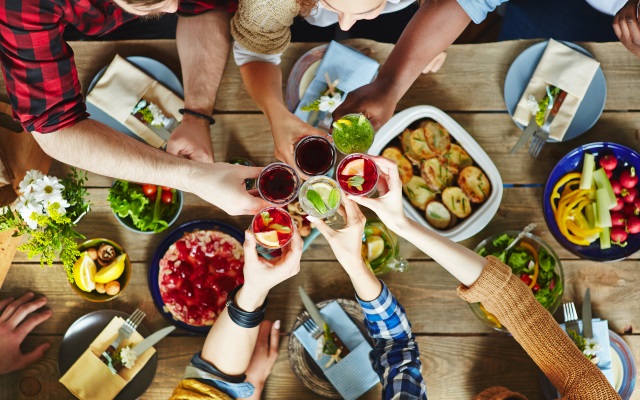 Restaurant gift cards provide incentive to gather and celebrate occasions together again.
A new National Restaurant Association survey of 1,000 adult consumers found that 62% say they'd like to receive restaurant gift cards as a holiday present. Of that group, 62% indicated they'd like the gift card to be to their favorite restaurant.

"Whether they want to eat out or order in, gift cards will work for everyone on customers' lists; they can get them in any amount and technology makes them easy to share so they never have to worry about them being late or getting lost," said Hudson Riehle, senior vice president of Research for the National Restaurant Association.

"More than 70% of restaurants are small businesses that support the local economy with jobs and provide a gathering place for everyone, he added. "Many of these restaurants were hit hard by the pandemic and are struggling to rebuild. Gift card purchases are an easy way to support restaurants."
12 reasons to buy restaurant gift cards
Through a coordinated online, social, and traditional media campaign, your restaurant can use these 12 reasons to convince customers that buying a restaurant gift card is a great idea.
On websites, in social feeds, handouts and mailers, table tents, by registers, and on posters throughout your store, share these reminders:
By buying a restaurant gift card, customers support local businesses. Saturday, Nov. 27, is Small Business Saturday, and promoting the purchase of gift cards to your restaurant gives buyers a feel-good way to support their communities.
Who needs more "things"? Gift cards give the gift of an experience.
Gift cards make awesome stocking stuffers.
A restaurant gift card is a great last-minute gift—always welcome.
Hard-to-buy-for teens love to dine out and order in. Treat them with a gift card.
Offer a $10 gift card for every $50 worth of gift cards purchased so customers can treat themselves while buying for others.
Restaurant gift cards will not be affected by supply chain shortages.
They're a nice way to say Thank You to your paper delivery or postal service provider.
Tell customers that teachers don't need another fir scented candle or "No. 1 Teacher" mug.
Gift cards answer the question "What's for dinner tonight?"
A gift card to your restaurant is a gift of time, time to spend together without having to cook.
Gift cards provide incentive to gather and celebrate occasions together again.