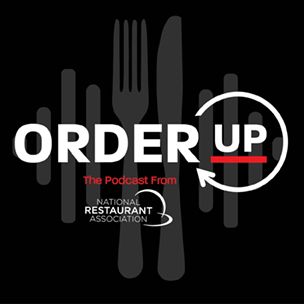 Episode 64
50:25
August 25, 2022
The Entrepreneur's Studio: Sugar + Spoon
Guest Speakers:
Ivana Orlovic, William Hubbell
This week on Order Up, we are featuring a conversation with
The Entrepreneur's Studio
host Chris Allen and founders of
Sugar + Spoon
, Ivana Orlovic and William Hubbell, about their thriving company specializing in safe-to-eat cookie dough. In this episode, learn how this business class project broke into the Seattle dessert food truck industry, the secrets of their successful co-founder relationship, and how an essential pandemic pivot displayed their resilience and reshaped their plans.
(2:32) – UW's Creating a Company
(6:00) – The beginning
(9:40) – Starting the food truck
(11:59) – Pitching to the dads
(15:55) –
Sugar + Spoon
(17:37) – A complementary duo
(20:39) – The first big "no"
(24:36) – Advantages of a dessert food truck
(28:04) – Finding a co-packer
(29:24) – Determining where to park
(32:11) – A COVID pivot
(36:12) – Cultivating a high-energy, positive environment
(40:40) – Social media presence
(46:56) – Rapid-fire questions
If you'd like to receive new episodes as they're published, please subscribe to
Order Up
in
Apple Podcasts
,
Google Podcasts
,
Spotify
or wherever you get your podcasts. If you enjoyed this episode, please consider leaving a review in Apple Podcasts. It really helps others find the show.
This episode brought to you by
Heartland Payment Systems
Heartland provides entrepreneurs with software-driven technology to manage and grow their business. The company serves more than 400,000 merchants nationwide, delivering trusted solutions for payment, payroll and human resources, point of sale, customer engagement and lending. Heartland is a leading industry advocate of transparency, merchant rights and security. Heartland is a Global Payments Company (NYSE: GPN). Learn more at
heartland.us
.
Podcast episode production by
Dante32
Listen to the previous episodes
Episode 89

16:19

September 25, 2023

Best Practices in Food Safety and Hygiene

Guest Speakers:

For National Food Safety Education Month, Karly is joined by Dotti Haynes of Tork, an Essity Brand, to discuss providing a safe, hygienic experience for staff & guests across the restaurant industry.

Play Episode

Episode 88

31:46

September 11, 2023

From Concept to Franchise with Chef Erica Barrett

Guest Speakers:

This week, Karly speaks with Chef Erica Barrett about her new restaurant, Dough Boy Pizza, and the journey from catching the entrepreneurship bug as a child to appearing on Shark Tank.

Play Episode

Episode 87

12:36

August 28, 2023

Top 5 Policy Priorities for Remainder of 2023

Guest Speakers:

National Restaurant Association's VP of Public Policy Aaron Frazier returns to discuss recent advocacy on Capitol Hill and potential legislation and regulatory shifts impacting the industry.

Play Episode