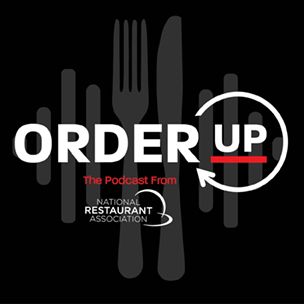 Episode 35
00:26:42
June 14, 2021
Innovative Solutions to 86 Food Waste
Podcast Sponsored by:

Guest Speakers:
Pete Pearson and Suzanne Cohen
Do we have the right to waste as much as we do? That is the central question for restaurants as we grapple with the environmental impact of our industry moving beyond COVID. Pete Pearson of the World Wildlife Fund and Suzanne Cohen of Essity Tork joined us this week for an episode on minimizing a restaurant's environmental footprint and how these practices can further help your bottom line. Tune in to learn more.
Listen to the previous episodes
Episode 93

20:10

November 13, 2023

Celebrating National Apprenticeship Week with Conrad Chura

Guest Speakers:

For National Apprenticeship Week, Karly is joined by Conrad Chura, owner and founder of Wakin Bakin in Louisiana, to discuss the value of apprenticeship in the restaurant industry.

Play Episode

Episode 92

32:04

October 30, 2023

The Entrepreneur's Studio: Milk Bar

Guest Speakers:

This week, Order Up shares a conversation with pastry chef Christina Tosi, founder and CEO of Milk Bar, featured on The Entrepreneur's Studio podcast.

Play Episode

Episode 91

24:25

October 16, 2023

CEO Series: Expanding Opportunities in Restaurant Operations

Guest Speakers:

CEO Michelle Korsmo talks to Casey Absey of Fargo's Blackbird Woodfire about embracing opportunities beyond their restaurant, in another installment of Order Up's CEO-hosted miniseries.

Play Episode