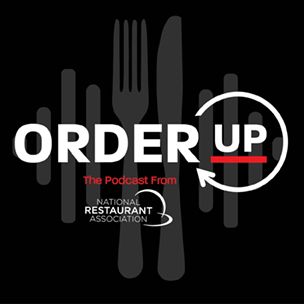 Episode 76
23:52
April 10, 2023
Challenges & Opportunities in the Hospitality Industry
Guest Speakers:
Jaysen Euler, Rachael O'Leary
This week, Karly speaks with Jaysen Euler, COO and Culinary Director of
Scott Harris Hospitality
, and Rachael O'Leary, Principal with
CliftonLarsonAllen (CLA)
, about current challenges and opportunities in the hospitality industry. In this conversation, learn about pandemic pivots, adjusting for increased food costs, embracing the ideas of all team members, and preparing for the upcoming patio season.
(1:40) – Introducing Rachael O'Leary
(2:32) – Introducing Jaysen Euler
(3:44) – Learning to wear new hats
(6:10) – Menu evolution and food costs
(8:12) – Staffing challenges and hospitality expectations
(11:20) – Welcoming patio season
(14:22) – Investing in the patio dining experience
(16:07) – DE&I at
Scott Harris Hospitality
If you'd like to receive new episodes as they're published, please subscribe to
Order Up
in
Apple Podcasts
,
Google Podcasts
,
Spotify
, or wherever you get your podcasts. If you enjoyed this episode, please consider leaving a review in
Apple Podcasts
. It really helps others find the show.
Podcast episode production by Dante32
.
Listen to the previous episodes
Episode 93

20:10

November 13, 2023

Celebrating National Apprenticeship Week with Conrad Chura

Guest Speakers:

For National Apprenticeship Week, Karly is joined by Conrad Chura, owner and founder of Wakin Bakin in Louisiana, to discuss the value of apprenticeship in the restaurant industry.

Play Episode

Episode 92

32:04

October 30, 2023

The Entrepreneur's Studio: Milk Bar

Guest Speakers:

This week, Order Up shares a conversation with pastry chef Christina Tosi, founder and CEO of Milk Bar, featured on The Entrepreneur's Studio podcast.

Play Episode

Episode 91

24:25

October 16, 2023

CEO Series: Expanding Opportunities in Restaurant Operations

Guest Speakers:

CEO Michelle Korsmo talks to Casey Absey of Fargo's Blackbird Woodfire about embracing opportunities beyond their restaurant, in another installment of Order Up's CEO-hosted miniseries.

Play Episode