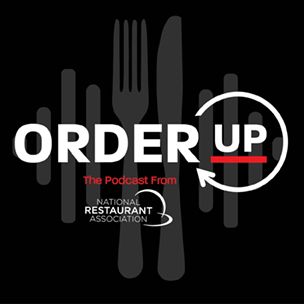 Episode 89
16:19
September 25, 2023
Best Practices in Food Safety and Hygiene
Guest Speakers:
In honor of National Food Safety Education Month, Karly is joined by Dotti Haynes, Marketing Director for the Hospitality, Restaurant, and Catering Segment at Tork, an Essity Brand, to discuss providing a safe, hygienic experience for staff and guests across the restaurant industry. In this episode, learn about hand and surface hygiene, safe food handling, and Tork's unique training and resources.
(00:40) – Introducing Dotti Haynes
(01:38) –
Tork
, an Essity Brand
(03:36) – Three pillars of food safety
(05:00) – Hand hygiene
(08:10) – Surface hygiene
(09:40) – Safe food handling
(11:31) – Continuous training
(13:12) –
Tork Workflow for Restaurants Guide
For more information about Tork, an Essity Brand, visit
torkusa.com
.
Learn more about the
Clean Care™ Program
, learn in the
Tork Better Business Center
, and sign up for
on-demand food safety training
.
If you'd like to receive new episodes as they're published, please subscribe to
Order Up
in
Apple Podcasts
,
Google Podcasts
,
Spotify
, or wherever you get your podcasts. If you enjoyed this episode, please consider leaving a review in
Apple Podcasts
. It really helps others find the show.
Podcast episode production by Dante32.
The views expressed in this podcast are solely those of the speaker and do not necessarily represent the opinions of the National Restaurant Association (Association) and its affiliates. The Association does not warrant or guarantee the accuracy or suitability of any information offered. Listeners are encouraged to do their own research and consider the applicability and suitability of the information provided for their own individual circumstances.
Listen to the previous episodes
Episode 93

20:10

November 13, 2023

Celebrating National Apprenticeship Week with Conrad Chura

Guest Speakers:

For National Apprenticeship Week, Karly is joined by Conrad Chura, owner and founder of Wakin Bakin in Louisiana, to discuss the value of apprenticeship in the restaurant industry.

Play Episode

Episode 92

32:04

October 30, 2023

The Entrepreneur's Studio: Milk Bar

Guest Speakers:

This week, Order Up shares a conversation with pastry chef Christina Tosi, founder and CEO of Milk Bar, featured on The Entrepreneur's Studio podcast.

Play Episode

Episode 91

24:25

October 16, 2023

CEO Series: Expanding Opportunities in Restaurant Operations

Guest Speakers:

CEO Michelle Korsmo talks to Casey Absey of Fargo's Blackbird Woodfire about embracing opportunities beyond their restaurant, in another installment of Order Up's CEO-hosted miniseries.

Play Episode