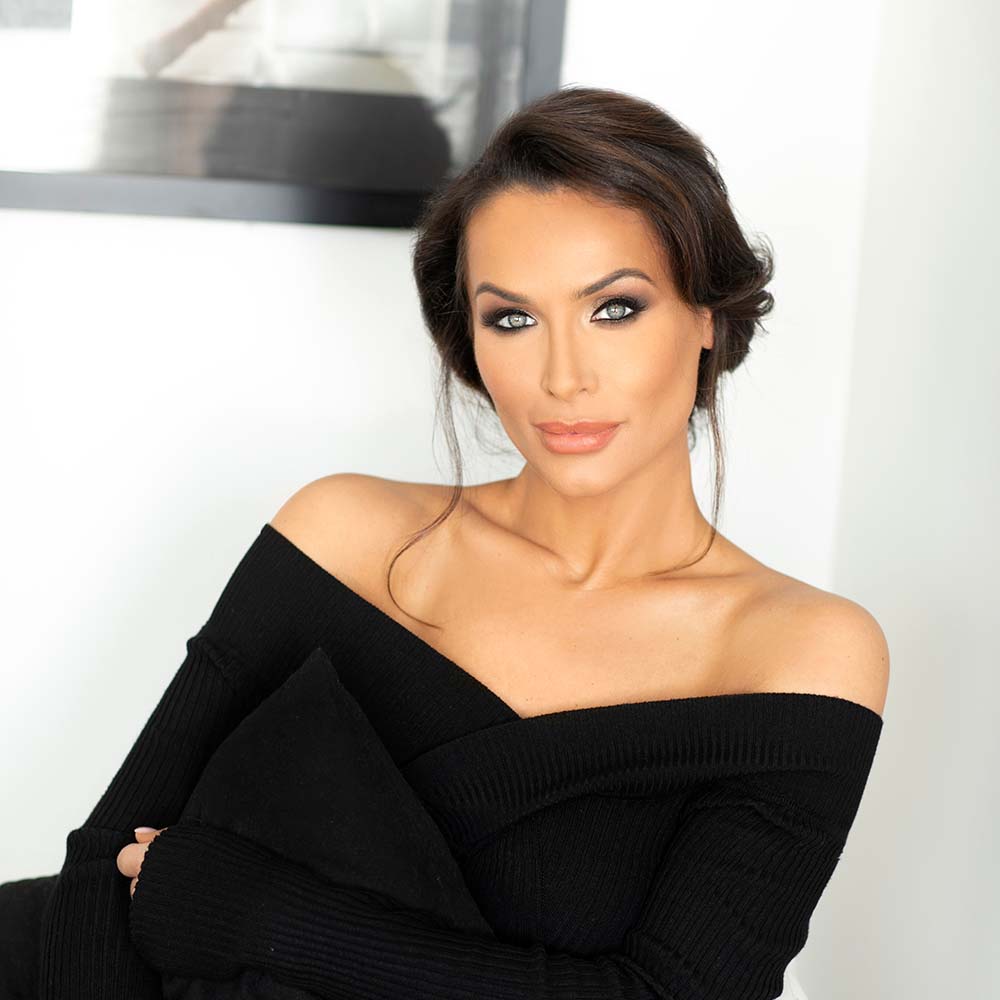 Vincenza Carrieri-Russo
Co-owner, V&M Bistro
Vincenza Carrieri-Russo's life is a thing of beauty—personally and professionally.
The former Miss Delaware-USA follows three basic principles in business and life: allegiance to family, being disciplined, and staying focused to achieve goals.
With her sister, Margherita, the co-owner of V&M Bistro in Wilmington, Del., understands the hard work required in running a successful restaurant, and shows—through action—that teamwork is the key to success.
"Staying disciplined is really important," she says, "And having good mentors in your life is key. I've learned it takes a village to open and run a restaurant."
Forged through family
Her belief in the value of good mentorship began with her father.
"My sister and I started this restaurant nearly eight years ago," she says. "Our dad, who'd owned Zino Pizza, a successful pizzeria in Delaware for 30 years, reached a crossroads during the last economic downturn when things were changing quickly. He had to make a decision to try to keep running the restaurant or shut it down. He decided to close. It was then my sister and I decided to start the bistro, with his help and guidance."
Carrieri-Russo believes it was only fitting to continue the family tradition and open another Italian restaurant. And she and her sister were fortunate to have their father as their consultant.
Mentorship is key
Initially, and ironically, she didn't want to take too much advice; she had a vision and wanted to realize the plan on her own. But she quickly came to understand her father's business acumen and experience were invaluable. "He's just the wisest person, a huge component in the building of this bistro. My dad, and the other family members we reached out to, really helped us."
"Today, I'm not afraid to ask for advice. I just make sure I'm asking the right people; that's critical. It's why finding mentors you trust is so important," she says.
As a woman in business, she thinks it's essential to stay sharp, show strength and be determined.
"We always have to make sure we're bringing our 'A' game," she says. "My philosophy is always lead by example, give 110%, be organized, and understand your business inside and out."
Knowing the business inside and out is what's helped it stay open throughout the pandemic.
The sisters' familiarity with how the family's original pizzeria operated allowed them to quickly pivot and turn the upscale Italian bistro into a takeout operation when restaurants across the country started closing their dining rooms.
She also put her professional marketing and social media skills to use promoting the restaurant and creating buzz around such offers as the restaurant's signature limoncello martinis to-go.
"It was a full transformation," she says. "We took our fancy restaurant and turned it into an old-school pizzeria overnight. I started answering the phones, went on social media, and started posting pizza pictures and videos. We had to get the word out we were open and could do takeout. We're known for giving exceptional service at our restaurant, and we worked hard to offer that same experience to customers ordering our food to go."
Two years later, the restaurant's dining room is open again for business, but the takeout business remains robust. "I guess it's important to take lessons as blessings in disguise," she muses.
Life's rich pageant
Carrieri-Russo says lessons she learned during her years in pageantry helped her navigate the restaurant business during COVID-19.
"In this pandemic, you really have to do it all," she says. I've applied the skills I learned in pageantry to my restaurant career. I first competed in a pageant at 15, and was so scared, so shy. But I really enjoyed it so I kept going back.
"I learned more about myself, and acquired confidence that to this day helps me. I can speak with customers, total strangers, or study their body language, and know whether they're enjoying the experience or not."
Asked what advice she's give other women entrepreneurs in the industry, Carrieri-Russo, who also hosts a local TV show, "Good Morning Wilmington," says it's important to set goals for yourself, stay optimistic, and meet challenges head-on.
"There'll be naysayers, maybe even haters, but you can't focus on that," she says. Be the best version of yourself. Compete against yourself. That's what we were taught in pageantry, and I apply that same mentality to business. I concentrate on what I need to do better. That's the way to grow."