2022 State of the Restaurant Industry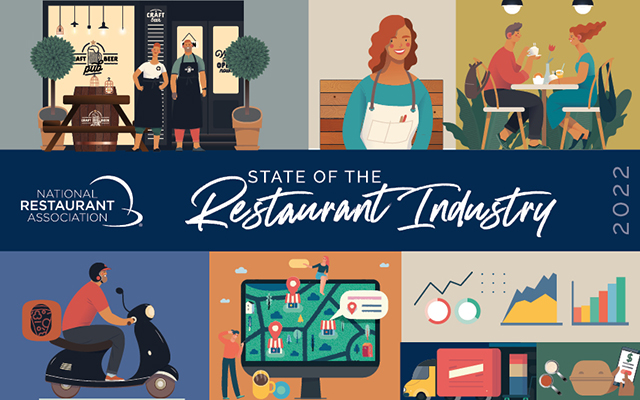 When can the restaurant industry expect to recover?
As the industry navigates its way through the worst pandemic in generations, restaurant operators face ever-changing conditions that challenge their businesses.
The 2022 State of the Restaurant Industry report offers current data and identifies developing trends that are critical to the industry's success in the coming year.
The report shows how the pandemic is reshaping the industry's sales, operations, workforce, menus and use of technology. It also details consumer preferences, and which trends are likely to stick.
Key findings in this year's report:
The foodservice industry is forecast to reach $898B in sales in 2022.
The foodservice industry workforce is projected to grow by 400,000 jobs, for total industry employment of 14.9M by the end of 2022.
More than half of restaurant operators said it would be a year or more before business conditions return to normal. Food, labor, and occupancy costs are expected to remain elevated, and continue to impact restaurant profit margins in 2022.
96% of operators experienced supply delays or shortages of key food or beverage items in 2021 – and these challenges will likely continue in 2022.
51% of adults say they aren't eating at restaurants as often as they would like, which is an increase of 6 percentage points from before the pandemic.
Despite it all, consumers' pent-up demand for restaurant services remains high.
Get the Report