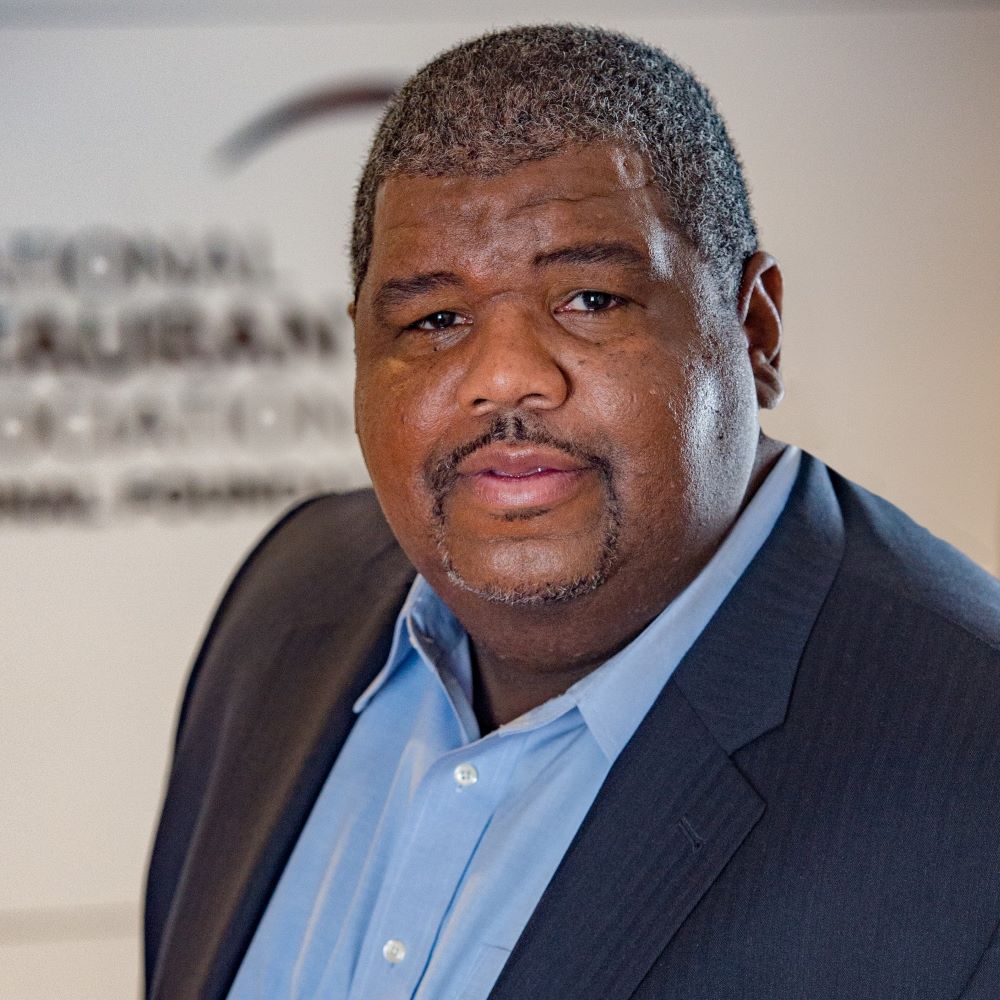 Sherman Brown
Executive Vice President, Business Services
Leading our business services team, Sherman Brown has created an engine for growth and delivery of high-quality services to the restaurant industry.
Brown oversees the strategic direction, financial management and daily operations of the National Restaurant Association's product and services businesses, including our ServSafe program. More than 7 million foodservice professionals have been certified through the ServSafe Food Protection Manager Certification Examination. ServSafe training and certification is recognized by more federal, state and local jurisdictions than any other food safety certification.
Previously, Brown served as the senior vice president of ServSafe business and financial strategy. Prior to that, he was the Association's vice president of finance and strategy, where he was responsible for the management and direction of strategic business and financial analysis.
Brown previously was managing director of finance and planning for Shawmut Design and Construction, a national construction management firm based in Boston. He also served in various finance, business development and strategy roles for Walt Disney Parks and Resorts over 10 years.
Brown holds an MBA from Clark Atlanta University and bachelors in finance from Howard University.