Reports
February 28, 2023
2023 State of the Restaurant Industry 
Get the Report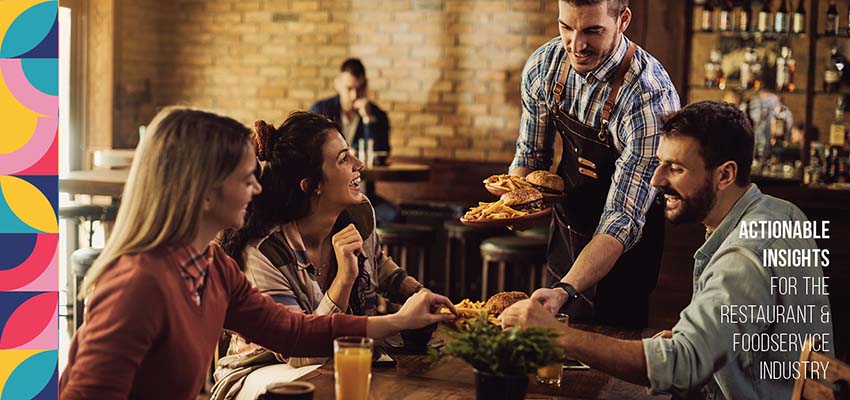 A new normal takes hold…
Many restaurant owners have a growth mindset for 2023. Nearly 3 in 4 operators say business conditions are already close to normal—a new, more positive normal—or are well on the path, and the focus is on sustaining growth in the coming year.
While the headwinds of 2022 will carry over into 2023, consumers' desire for the restaurant experience is as strong as ever and will play a critical role in the industry's recovery.
Key findings:
Growth will continue: The foodservice industry is forecast to reach $997B in sales in 2023, driven in part by higher menu prices.
Industry help wanted: The foodservice industry workforce is projected to grow by 500,000 jobs, for total industry employment of 15.5M by the end of 2023 and surpassing pre-pandemic levels.
Rising costs create challenges: 92% of operators say the cost of food is a significant issue for their restaurant.
Competition is heating up: In 2023, 47% of operators expect competition to be more intense than last year.
Consumers want restaurant experiences: 84% of consumers say going out to a restaurant with family and friends is a better use of their leisure time than cooking and cleaning up.
The 2023 State of the Restaurant Industry report is the authoritative source for industry sales projections and trends. It is based on analysis and forecasts by National Restaurant Association economists and surveys of restaurant operators and consumers conducted throughout the year.
The report examines key factors impacting the industry including the current state of the economy, operations, workforce, and food and menu trends to forecast sales and market trends for the year ahead.
The 2023 State of the Restaurant Industry report is free to members and $349 for nonmembers.
Purchase
Get the Report
Purchase
Executive Summary
Executive Summary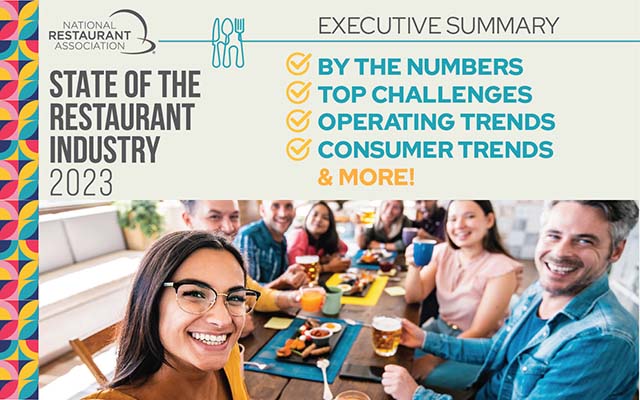 Reports
2023 State of the Restaurant Industry Executive Summary
February 28, 2023
Join us