Get the Report
Get the Report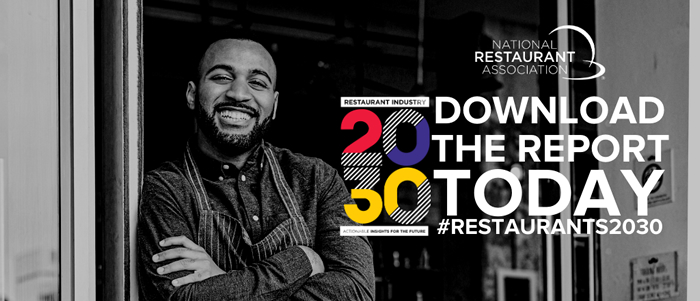 Reports
Restaurant Industry 2030
November 05, 2019
Download now
A look ahead at the forces experts predict will shape our industry.
Technology, demographics, health, communication, consumers and the workforce — as they change, so will restaurants.
Present-day predictions set you up for future success
The National Restaurant Association has been at work consulting industry experts, conducting research and compiling the drivers that will shape the restaurant industry in the next 10 years. We present a big-picture outlook on the economy, the workforce, and consumer of the future; share a series of probable scenarios for 13 business attributes; and identify 10 disruptors we think could shake things up.