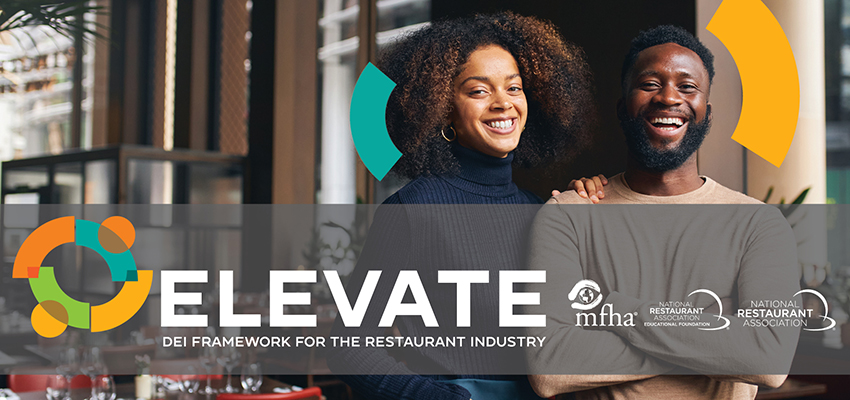 There's a big gap between how hospitality enterprises view their diversity and inclusion policies and how their employees actually experience them.
This new diversity, equity, and inclusion (DEI) report measures the awareness and perceived effectiveness of DEI practices among employers and employees in the restaurant industry.
Conducted through a collaboration of the Multicultural Foodservice & Hospitality Alliance (MFHA), the National Restaurant Association, the National Restaurant Association Educational Foundation, and Cornell University Nolan School of Hotel Administration, this landmark research measures the DEI environment in the hospitality industry to understand the impact of DEI strategies on foodservice workers' job satisfaction. 
Key Findings:
When restaurant employees leave the industry, many do not return. Respect and a culture of belonging influence job satisfaction and intent to stay in the industry.
92% of enterprises report having dedicated DEI initiatives, however employees' awareness of those policies is very limited.
While 73% of enterprises believe that a diverse workforce improves a company's innovation, 54% of enterprises don't believe the money spent on diversity programs has a noticeable impact. 
Only 30% of current employees (and 14% of former employees) believe the diversity programs at their restaurants have a positive impact on the workplace.   
This report reinforces the critical importance of effective DEI policies in driving employee engagement and retention in the restaurant industry. 
ELEVATE - A Menu for Change
The ELEVATE framework includes topics such as fostering stakeholder communication, conveying value to employees, providing resources for building successful training practices, and measuring success. ELEVATE provides the restaurant industry with an actionable framework on which to build successful programs and meaningful change in DEI policy, change that achieves a true culture of inclusion, equity and opportunity that employees crave.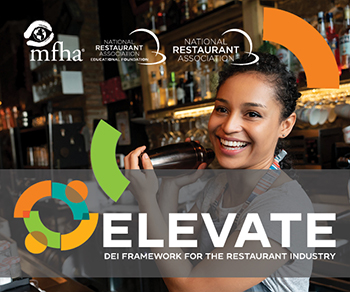 Distribution sponsorship provided by:
American Express

Unilever

Unilever

The #FairKitchens movement was founded by Unilever Food Solutions in the summer of 2018 in response to a heightened need to address health and wellbeing issues at the heart of the foodservice and hospitality industry. Research by Unilever Food Solutions in 2017 had uncovered that 74% of chefs were sleep deprived to the point of exhaustion, 63% of chefs felt depressed, and more than half felt pushed to breaking point.

This inclusive industry-wide and global movement aims to better the lives of foodservice professionals around the world. We connect and create community in the industry to open a conversation around the unhealthy working conditions and call for change, because a healthier kitchen culture makes for a healthier business. We aim to raise the standards of our industry to better retain the talent we have today and attract the talent we need for the future.

Learn More