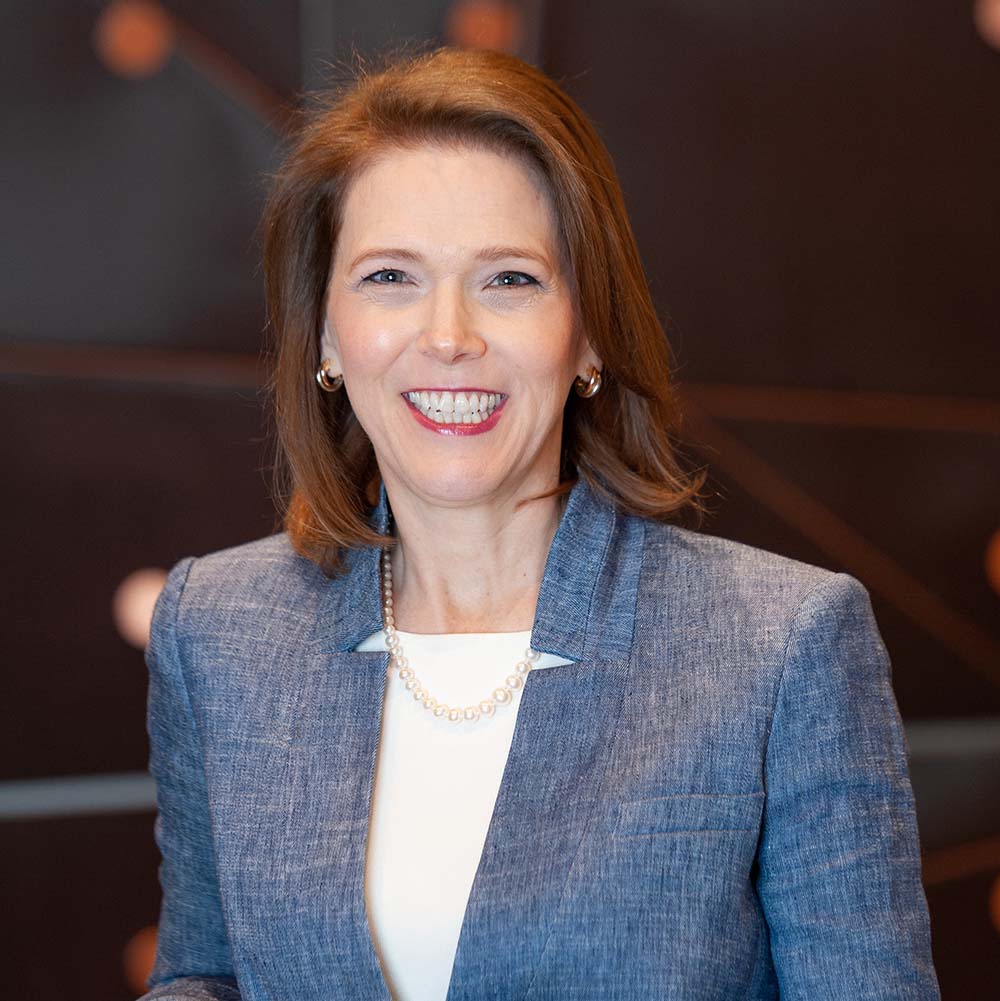 Michelle Korsmo
President & Chief Executive Officer, National Restaurant Association; CEO, National Restaurant Association Educational Foundation
Michelle Korsmo is president and chief executive officer of the National Restaurant Association and chief executive officer of the National Restaurant Association Educational Foundation. In this role, Korsmo is responsible for delivering value to the Association's members, the 52 state association partners, and the restaurant industry.

With Korsmo's leadership, the Association continues to pursue its vision for a thriving restaurant and foodservice community through strong operations; risk mitigation and talent development; advancing and protecting business vitality; and driving knowledge and collaboration.

Founded in 1919, the National Restaurant Association is the leading business association for the restaurant industry, which comprises nearly 1 million restaurant and foodservice outlets and a workforce of 14.5 million employees.

Prior to joining the Association, Korsmo was president and chief executive officer of the Wine & Spirits Wholesalers of America (WSWA), the national trade association representing the wholesale tier of the wine and spirits industry. Korsmo led the Association through the COVID-19 pandemic, ensuring the industry was deemed essential and its workforce had the tools it needed to adapt to shifting business channels. Korsmo focused the Association on defending the state-based regulatory structure and promoting the value of the wholesale tier.

Previously, Korsmo served seven years as head of the American Land Title Association (ALTA), the national trade association for real estate settlement services and the title insurance industry. Under her leadership ALTA created an industry standard for compliance management in response to the 2008 housing crisis. Additionally, ALTA doubled both its membership and revenues, and tripled fundraising for its industry PAC during Korsmo's tenure.

Prior to ALTA, Korsmo served as executive vice president of the Americans for Prosperity Foundation. She was previously deputy chief of staff at the U.S. Department of Labor. Following her education at North Dakota State University, Korsmo started her career as a business owner in her home state of North Dakota, where she built a public advocacy and political consulting firm representing a consortium of organizations before the North Dakota Legislature.