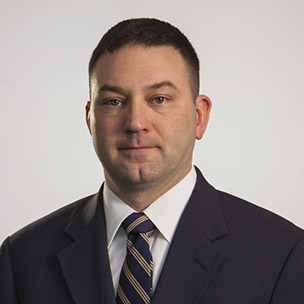 Matt Walker
Vice President, Government Affairs
Topics: Government affairs and restaurant industry policy issues
Matt Walker has served as the National Restaurant Association's vice president of government affairs since 2012. In this capacity, Matt has successfully advocated on behalf of an industry that is the second-largest private-sector employer in the United States with over 1 million locations nationwide. Walker is well-regarded in his field, having been recognized as one of The Hill's Top Lobbyists for 2018, 2019, and 2020.
Prior to joining the Association, Walker worked in Congress for 14 years, including as the longtime deputy staff director and chief counsel of the U.S. Senate Committee on Small Business and Entrepreneurship, and as a trusted senior advisor to U.S. Senator Olympia Snowe (R-Maine).
In addition to managing the Small Business Committee's priorities, he guided Snowe's work before the Senate Finance and Senate Commerce, Science, and Transportation Committees. His accomplishments include spearheading legislative initiatives credited with helping the Small Business Administration support over $30 billion in small business loans, the highest level in the agency's history. Throughout his tenure, major national publications identified him as among the top aides on Capitol Hill.
Walker is a retired veteran of the Army National Guard, where he played key leadership roles in diverse units, including engineer, infantry and joint forces headquarters. During his 2006-2007 deployment to Afghanistan, for Operation Enduring Freedom, Walker was selected to serve as U.S. liaison to the South Korean and Polish forces and simultaneously as project manager of their construction operations. In that position, he managed more than 25 major construction projects, in a combat theater, without a single work stoppage.
Previously, Walker practiced law at Pierce Atwood, a leading New England firm, focusing on complex general and commercial litigation involving high-profile and complex cases. He also garnered valuable skills while holding multiple positions working in restaurants for over six years.
A Maine native, Walker earned a Bachelor of Arts in Political Science and an Interdisciplinary in Legal Studies from the University of Maine and a Juris Doctor from the Maine School of Law.