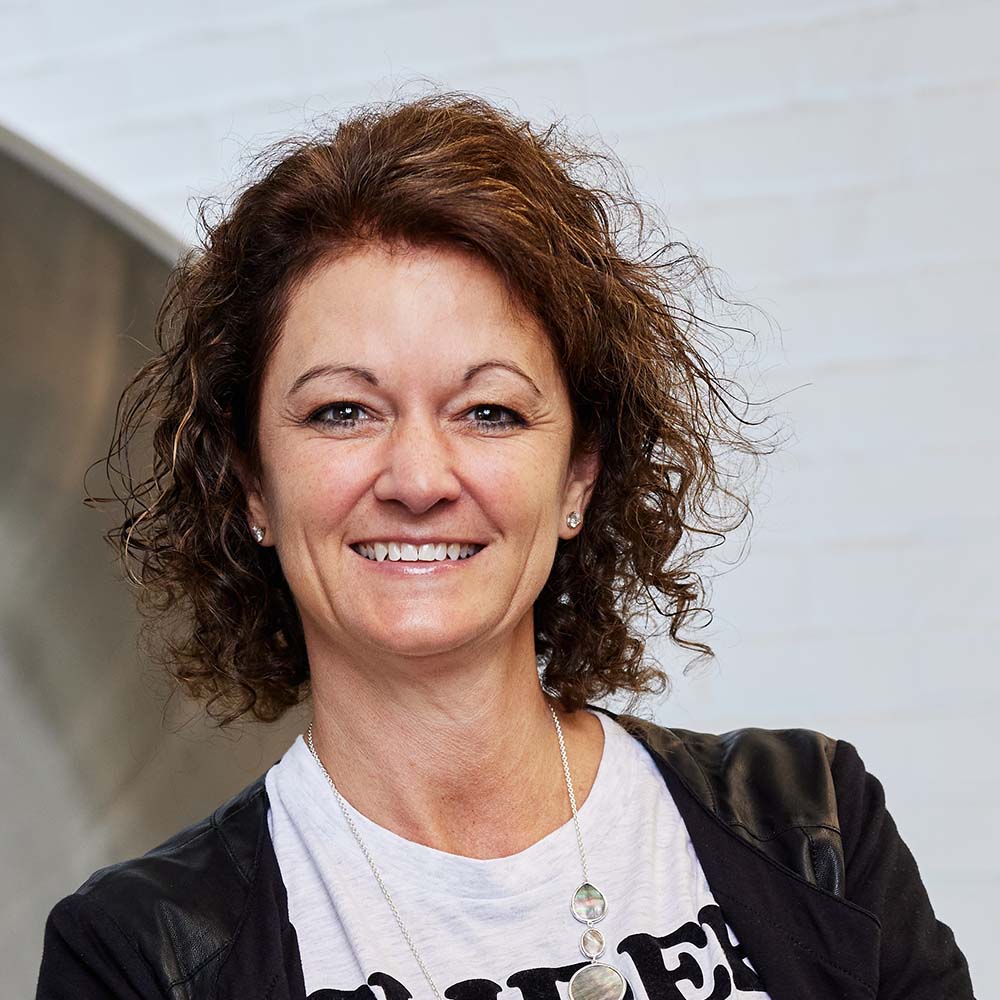 Lisa Ingram
President & CEO, White Castle
Lisa Ingram spends most of her time in "Castles" and is proud to call herself the "Slider Queen."
As president & CEO of America's first fast-food burger chain, Ingram is leading the 101-year-old company, her family's labor of love, out of the pandemic and into its next century of business by embracing the latest technologies to combat the industry's supply chain shortages and labor crisis.
Innovation is in her blood. Her great-grandfather, E.W. "Billy" Ingram, not only founded White Castle in 1921, but also invented the concept of restaurant takeout.
Ingram credits her father, Bill, for her love of restaurants, for bringing her around to the stores for visits, and building her curiosity about the industry. As a teenager, she worked as a server, and liked it so much she did it for three years, even during college.
At the time, she planned to graduate and attend law school.
"I grew up around restaurants and have lots of memories of spending time in them. Waiting tables in college is when I really got to experience how hard this work really is. It's always interested me that you can love this industry and understand it's really hard work at the same time. That, I think, is what really resonates with people," she says.
A change in direction
Ingram shelved her law school plans and turned her attention to studying business, earning an MBA from Ohio State University. She started working in the computer industry, but gravitated to the family business, where she found her true talent in operations, "the heart of the business," she says.
"I learned everything—from how we make the products, get them to the Castles, and serve them to the customer," she says. "It was a great place to experience so many aspects of the business."
In 2015, Ingram was named White Castle's president & CEO, the family's fourth generation of leaders.
She couldn't have done it without her father's mentorship, she notes.
"He was always very willing to try new things, even if he thought the idea wasn't the greatest," she says. "I've adapted that skill. The more a leader can empower others to make decisions, even if they're a little skeptical about those decisions, is powerful because there are some really smart, capable people who want to feel like they can make decisions and try their ideas."
Operating in today's climate
Today Ingram focuses on three areas that help White Castle stay relevant: product innovation, an improved corporate culture, and diversity engagement and inclusion.
"We're much more collaborative; we've got operations talking to engineering and marketing, and they're all working together," she says. "We come up with better ideas, which is part of the sweet sauce of diversity and our diversity initiative. We're getting people from different backgrounds, with different thoughts and experiences, to help unlock opportunities and innovation in cool, new ways."
Ingram also says she thinks the industry is making strides in hiring more women into the executive ranks, but that more work needs to be done.
"There are more women CEOs in our industry," she says, "and we're definitely moving in the right direction. "Today, at our company, 46% of our managers are women."
What advice does Ingram give to women planning to become CEOs in the future? Speak out, she says. Let it be known that's the ultimate goal.
"If you're trying to get to the top, find ways to interact with more people at higher levels, at the CEO level, so you can learn more from them," she says. "They can give you opportunities you may not have access to otherwise.
And be vulnerable. Share with your network—inside and outside the company—your aspirations to become a CEO. That's critically important. A woman who reports to me has told me she wants to be a CEO someday. That's allowed me to think about what I can give her to be better positioned at some point in her career to take that step or be considered for that position."