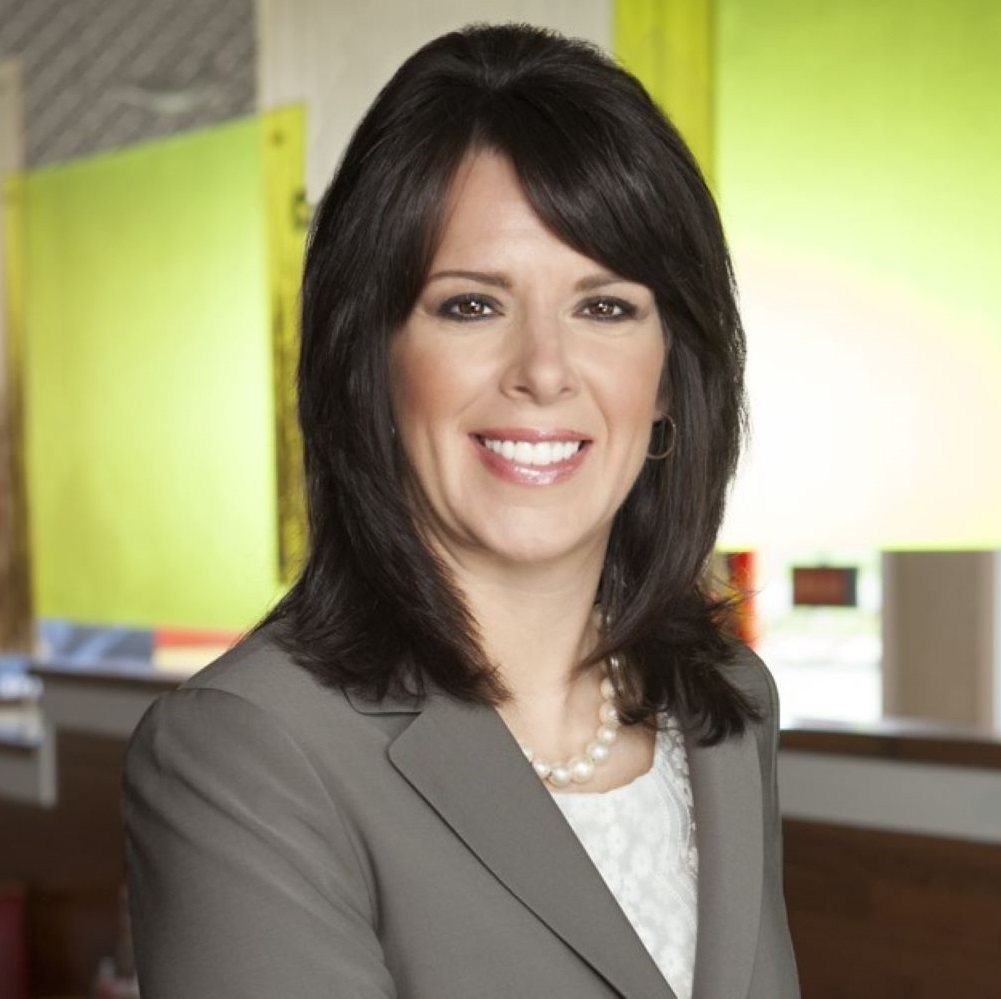 Kelli Valade
President & CEO, Red Lobster
Kelli Valade loves food. And restaurants. And both have been powerful influences in her life.
As a child in upstate New York, Valade would sit at her grandmother's kitchen table, helping her cook family meals. At around 16, she started going with her mother and her friends to the local restaurant in town, a Bob's Big Boy. She instantly knew she wanted to work there.
"That job was my start, and how I fell in love with this industry," Valade says. "It was where someone first said to me I could do really good things if I wanted to be a trainer or manager, that I had a lot of potential.
"To this day, I remember everyone I met there, the managers and people who took an interest in a high-school kid working for tips; they saw beyond that. That was the foundation of really understanding the impact you can make on someone by saying, 'I see the potential in you.' It's something that's been really important to me in every role I've had, and especially now."
Mentoring is a great ingredient for success
Today, Valade, who spent years in human resources at industry firms, such as Black Box Intelligence, and at restaurant companies, is president & CEO of Red Lobster with 700 locations across the country. She says her ascent is the result of hard work, tenacity, empathy, and having great mentors—two in particular: Black Box CEO Joni Doolin and Roz Mallet, a veteran industry executive and former National Restaurant Association chair.
"They taught me to lead with the business, to be clear on how I could improve it, understand the P&L," she says. "They impressed upon me the importance of talking in bottom line numbers that the company's leaders could understand."
Leading with strong business acumen and being willing to take on projects, even if they were outside her expertise, earned her a reputation for being scrappy and able to get a job done. Her biggest leadership asset is her ability to identify a problem, dissect it, and create a compelling plan for the team of how to solve it.
Sharing lessons learned
The biggest lessons she learned are ones she passes on to other women executives: Be confident and believe in yourself.
"Somewhere along the line, I realized I could lead. People would tell me to consider bigger opportunities, but, like a lot of other women, I'd question whether or not I could do it. I'd say, 'Let me think about it and let you know,' versus the guy who says, 'I got this.' Recognize that you have the skills and competencies that make you great for the job and talk about why you'd be good at it."
Asked to advise up-and-coming women business leaders, Valade says it's important to listen to feedback.
"Address it and learn from it. And find a mentor who'll be honest with you and teach you what you don't know. Keep pushing yourself, and don't be afraid to speak up when you don't understand something. If you want to move up, you've got to keep learning."
Focusing on people
Valade, who took over as Red Lobster's CEO last year, notes the chain is recovering from the pandemic, and that her main emphasis now is on people—guests and employees.
"There's been so much turnover, so much churn, that we're focused on finding ways to stabilize and bring wellbeing initiatives forward," she says. We want to make sure our employees know we hear them.
"Frankly, we know guests are exhibiting pandemic fatigue. But we have to lead with kindness and be empathetic to each other, remember we're all in the same storm. If we do that and continue to do what we do well, we'll come out of this stronger."