Articles
September 27, 2023
Who does your restaurant turn to in a crisis?
Assemble a crisis management team in advance to assess potential risks to your operation and develop plans of action to mitigate impact.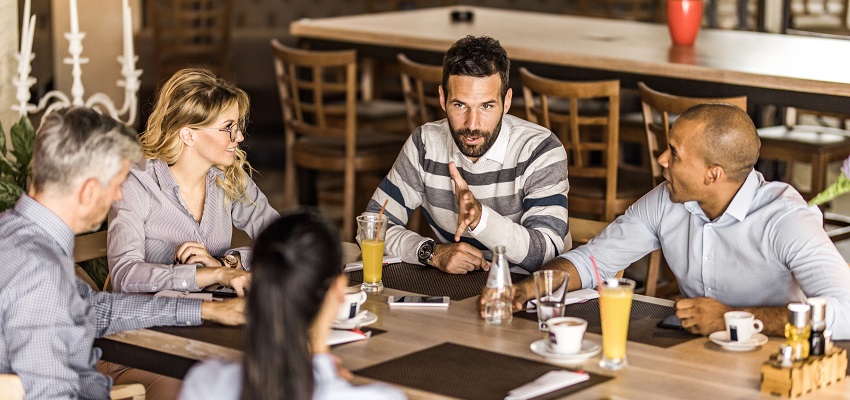 Operators should create a crisis management team to identify risks and impact to safety and the business.
At any given time, a crisis—manmade or otherwise—could hit your restaurant, threaten personal safety and disrupt your business.

Whether it's a foodborne illness outbreak, flood, hurricane, fire, or some other type of crisis, operators should create a crisis management team to identify the risks and potential impact to safety and to the business in advance, develop plans to help mitigate the potential damage, and help guide the operation through the situation.
Tips for creating your crisis management team
Inviting key organization players to join the crisis management team or, at minimum, contribute to planning will help you identify the types of crises to include in the plan—risks you might not have thought of—and design solutions based on their varied expertise.

For example, you might want to include people with these types of expertise on your crisis management team:
The business owner and most senior managers
Risk managers
Facility and operations managers
Food safety and quality assurance specialists
Supply chain specialists
Legal counsel
Human resources and trainers
Marketing, PR, or communications specialists
It's important that their perspectives and insights become part of your crisis management plan. You might even invite contributions from outside experts (fire department, health inspector, insurance agent). If they're unable to participate in crisis management planning, consider asking them to review and provide feedback on your finished plans once you've developed them.
Performing your risk assessment
Think about a potential crisis in three ways:
What would cause it to occur? Can you reduce the risk (food safety, fire safety, data protection)?
Identify the at-risk assets—what would be affected?
Determine the impact of the incident, and what it could mean for your business.
According to the U.S. Department of Homeland Security's Ready.gov resource, the safety of employees and guests should be the first consideration when you conduct your risk assessment. Ensure appropriate life-saving emergency plans are part of your crisis response (evacuation, shelter, lock down, shelter-in-place, etc.)

Other at-risk assets include physical buildings and contents, information technology and data security, supply chain, utility systems, and even business reputations.

Once you start conducting your risk assessment exercises, look for weaknesses that would make an asset more susceptible to damage. This might include deficiencies in building construction and operation upkeep, fire safety protocols, food safety training, physical security measures, and data protection systems.

Play crisis scenarios out on a hypothetical basis: what critical business functions will be affected and who needs to be ready to fix them?

Creating crisis management plans for assorted emergencies provides your business with a blueprint of advance precautions to take, what to do in the midst of a crisis to keep people and business assets safe and helps the business to recover more quickly.

Check out the first two guides in the National Restaurant Association's emergency preparedness series, Always Ready: Natural Disasters and Always Ready: Fire.
Download
Download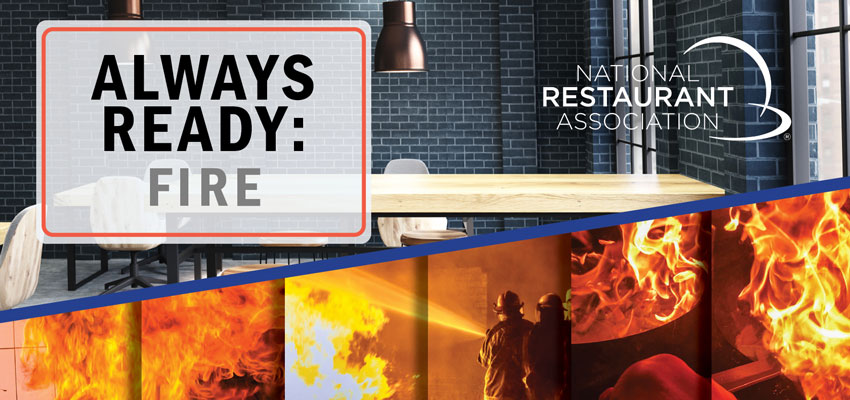 Guides
Always Ready: Fire
August 23, 2023
Sponsored by
Heartland

Heartland

Heartland is a proud partner of National Restaurant Association, as the point of sale, payments, and payroll solution of choice for entrepreneurs who need human-centered technology to sell more, keep customers coming back and spend less time in the back office. Nearly 1,000,000 businesses trust Heartland to guide them through market changes and technology challenges so they can stay competitive and focus on building remarkable businesses instead of managing the daily grind. Heartland is a Global Payments Company (NYSE: GPN). Learn more at Heartland.us.