Articles
November 06, 2023
What you need to know about the new Joint Employer Standard
The National Labor Relations Board recently released its final Joint Employer rule, upending employment policy and expanding liability risk for restaurant operators.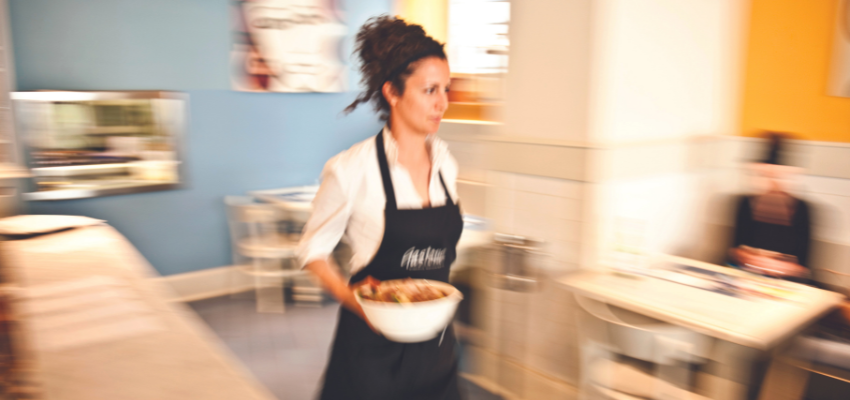 On October 26, 2023, the National Labor Relations Board (NLRB) issued the final rule redefining what constitutes joint employer status under the National Labor Relations Act (NLRA). The final rule upends existing employment policy and creates serious challenges for independent and franchise restaurant operators alike.
The final rule, which will go into effect December 26, 2023, adopts broader circumstances in which an entity can be considered a joint employer and therefore be subject to certain obligations under the NLRA.
Under this new, expanded standard, a company can be deemed a joint employer of a second company's employees if they share or codetermine "those matters governing employees' essential terms and conditions of employment," as defined by NLRB. This applies whether a company has direct or indirect control of those terms and conditions, and even if indirect control is never exercised.
This change increases liability risks for operators in a franchisor-franchisee relationship, as well as for operators that use outside workers or benefit from their services.
For example, under the final rule, an independent restaurant operator could potentially be penalized if their third-party contractor for linens or janitorial services, or their supplier, receives a labor violation.
The franchisor-franchisee relationship could also trigger joint liability for labor violations, even if one party has limited or indirect involvement in the operational practices that led to those violations.
Additionally, if a business is deemed a joint employer, they are obligated to participate in collective bargaining with the other employer's unionized employees. They can also be subjected to labor picketing that would otherwise be unlawful.
In short, the impact of this final rule will reach every aspect of the restaurant industry, and it could have a crippling impact on both independent and franchise restaurant operators.
The National Restaurant Association sought to minimize the negative impact of this rule, including by submitting
comments
to the NLRB as it was being developed, to no avail.
Accordingly, the National Restaurant Association and the Restaurant Law Center (RLC)
strongly oppose
this final rule. The Association is considering all options available to restore a workable standard, including litigation.
The Association also supports efforts to block the final rule through congressional review, as well as legislation to codify an earlier standard, the
Save Local Business Act,
S.1261/H.R. 2826.
The Association is also committed to educating operators, franchisors and franchisees about their responsibilities under the new rule, while it fights to restore a workable Joint Employer Standard.
Learn more from EVP of Public Affairs, Sean Kennedy,
here
.