Articles
October 28, 2022
What makes a good restaurant loyalty program?
Loyalty programs help restaurants engage and evolve customers into true fans.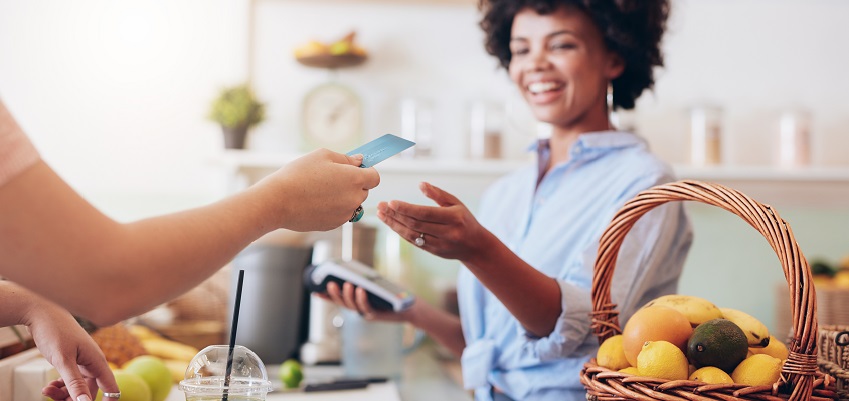 There is no one-size-fits-all when it comes to loyalty programs. Their iterations are as varied as the concepts offering them.
Restaurant loyalty programs empowered by today's technology come in all shapes and sizes and fulfill myriad marketing goals.
Keeping customers:
Loyalty programs incentivize your customers to select your brand over another by earning points toward free menu items, discounts, gift cards, merchandise, and experiences.
Increasing spend:
Loyalty programs increase the number of communication touchpoints you have with your customers, each of which are opportunities to upsell items and increase visit frequency through special member-only offers. Program data can also identify your frequent flyers and big spenders to tailor special offers to them, heightening the program's "privilege" value.
Gaining intel:
Loyalty programs are a great way to entice engaged customers to participate in surveys, provide feedback on new menu items, and leave favorable reviews on social, building brand impact.
Loyalty program best practices
There is no one size fits all when it comes to loyalty programs. Their iterations are as varied as the concepts offering them (for a great roundup of 21 national brand loyalty programs, check out The
Krazy Coupon Lady's blog
). But a little research reveals a solid list of common best practices that established program providers follow.
Make programs easy to join:
Don't create barriers to joining by asking for too much information (that could spook customers) or making the online form too hard to fill out. They may abandon it midway through the process. Customers should be able to sign up anytime, anywhere.
Make programs accessible:
Allow customers access online, on mobile, and in person at the register or table. Some loyalty programs use membership cards, but the program should be able to award points even if the customer forgets the card (by providing a phone number or email, for example). Many programs allow members to scan their receipt post transaction, as well.
Provide program details:
Posting a "FAQ" about your program gives customers a resource to learn more about the benefits of your loyalty program. It can explain your points system, tiers, special rewards, redemption rules, expiration rules, and more.
Online account or app?
Many loyalty programs let customers earn and redeem points when they create an online account on the restaurant's website. And many also develop dedicated loyalty program apps that make reward tracking and redemption easier and mobile. Apps often allow online ordering, receipt scanning for instore purchases, and other tools/special promotions. Offer points or a coupon incentive to get customers to download your loyalty program app.
Tier up:
Tiered levels incrementally increase rewards values—the more points the customer earns, the better the perks available (think frequent flyer programs). The potential to earn more and better rewards creates a "barrier to exit;" customers have skin in the game with your loyalty program and will want to continue to build on it.
Gain new customers:
Some programs integrate with referral programs, rewarding existing customers for new customer referrals. Others feature tiers that allow customers who reach a higher level to share rewards with others, including nonmembers.
Chick-fil-A
's tiered One program allows this at its Silver level.
Increase visits:
Tailor your program to award higher points or incentives for dining on premises, or for using the restaurant on typically slower days or during slower dayparts. If newcomers to Red Robin's Royal Rewards program visit the restaurant five times in five weeks, they get a $20 voucher toward their sixth visit.
Don't forget birthdays:
Capture birthdates on the sign-up form and reward loyalty program customers with a "birthday gift"—something like a free side or beverage, a dessert, or an item of their choice (with a value limit).
Offer occasional surprise rewards:
Whether for a birthday, to promote a limited time offer or new item, or just to jumpstart engagement (if the customer's gone quiet), many brands will offer a little something as a surprise reward.
Offer a signing bonus:
Give new members a perk for joining. New members to Chipotle's program get a free order of guac and chips. Burger King Royal Perks newbies are eligible for a free Whopper after their first $3 purchase and Cold Stone Creamery gives new members 25 points and a BOGO coupon.
Put expiration dates on rewards:
Most restaurant operators build in expiration dates on points after long periods of inactivity (such as 6 months or a year). When a customer gains enough points to earn a reward, they're usually given a shorter window to collect on it—60 or 90 days for example. For birthday rewards, many programs require customers to collect their reward within the birthday week or the month.
If you're just starting to experiment in the loyalty program arena, start with modest goals. Attaining the sweet balance between attracting customers and eroding sales margins by being too generous with loyalty rewards can be tricky. Better to start slow and add to the program, than to offer—and then yank—program privileges you promised. A loyalty program developer can help to walk you through the process, asses your hardware and software capabilities, and help you avoid common mistakes.