What all restaurant operators need to know about FDA's new Food Traceability Rule
New rules go into effect in 2026 and will require extensive changes.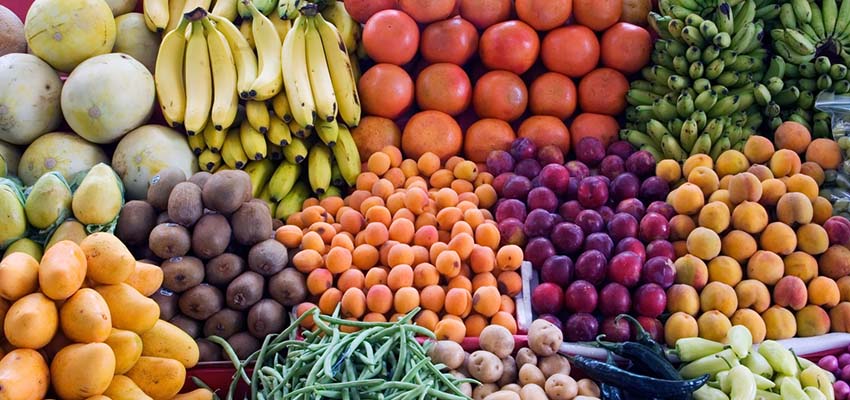 In November of 2022, the Food & Drug Administration (FDA) released the Food Traceability Final Rule, "
Requirements for Additional Traceability Records for Certain Foods
," which is designed to facilitate quicker identification of potentially contaminated foods. Food safety is a primary focus for all operators, so it's important to understand what this new rule requires.
What data do restaurant operators have to track?
Beginning January 20, 2026, restaurants will be required to follow a new set of food traceability rules to track food items on the
Food Traceability List
, which includes fresh fruits and vegetables, shell eggs, nut butters, cheeses, and seafood products. These food products will need to have a record of where each originated.
The new rule calls for Key Data Elements (KDEs) that restaurants must maintain to show record of Critical Tracking Events (CTEs). For MOST restaurants, this will mean having to track the KDEs of received goods and food products. Most suppliers are aware of the new rule and will work with operators to identify ways to help manage the necessary KDEs throughout the supply chain. It is expected that the increased record-keeping requirements will result in higher costs to restaurants.
What will restaurant have to be able to show in their tracking?
Suppliers will work with restaurant operators to establish information exchanges that include required data for items on the traceability list. This could include where the product came from, the date and location where the restaurant accepted the product, the traceability lot-code source information, as well as reference document information.
Restaurants will also be required to develop an electronic traceability plan that clearly describes their procedure for maintaining records for foods they handle. In the case of a foodborne illness outbreak at the restaurant: If requested, a restaurant must be able to present requested traceability records to the FDA within 24 hours (or other reasonable time frame agreeable to FDA) from when the FDA makes the request.
Which restaurants must comply with the new rule?
All restaurants selling food and beverage totaling more than $250,000 annually will be required to provide traceability records, so most small restaurants will be impacted by the rule.
Restaurants selling between $250K and $1M have a different reporting requirement and may not have to produce electronic records, but can submit receipts, invoices, etc. All restaurants selling over $1M will be required to have electronic records.
The Association will continue to work with the FDA on the implementation of the Food Traceability Rule to ensure restaurant operators have the information needed to make changes in their locations. If you missed the webinar, FDA's Food Traceability Rule: Everything you need to know with FDA CSO Laurie Williams,
replay it now
.