Articles
November 17, 2022
Treasury Department pouring over alcohol trade provisions
Proposed rulemaking follows report on competition in beer, wine, and spirits markets and could affect restaurants.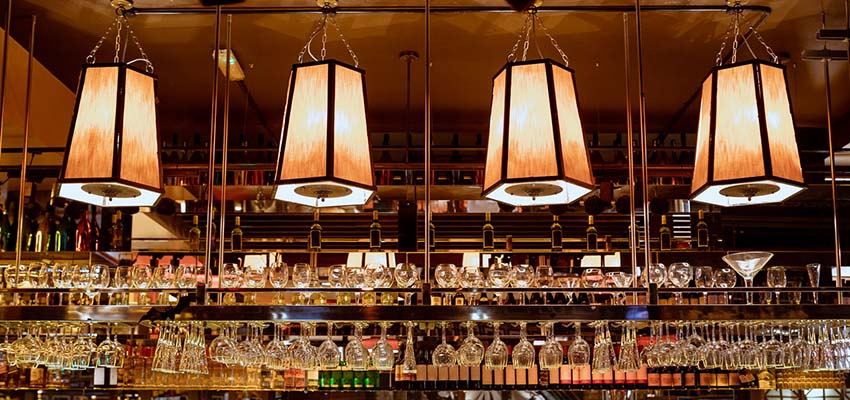 It's been said that "beauty is in the eye of the
beer
holder." To the Treasury Department's Alcohol and Tobacco Tax and Trade Bureau (TTB), beauty in the marketplace is best achieved through fair competition.
Following President Biden's 2021 executive order that instructed federal agencies to identify ways to promote competition in the U.S. economy, the TTB is looking to revise regulations over a broad swath of business practices, some of which have not been updated in more than 20 years.
The TTB's
advance notice of proposed rulemaking
specifies that it's interested in examining the following trade topics, among others:
Category management: when industry members, acting as category managers or captains for retailers, are either strongly influencing or making the buying decisions for retailers.
Product display arrangements and payments are made to induce prominent, more profitable displays.
Consumer specialty items and point-of-sale advertising materials, especially "alcoholic beverage lists or menus," have been used to provide hidden inducements to retailers.
Private label arrangements: when an industry member contracting with a retailer to produce products on the retailer's behalf creates the potential for exclusion.
Brand sharing: when industry members have directly or indirectly entered into arrangements permitting or requiring retailers to use a particular brand name as part of the name of the retail establishment.
Sponsorship engagements at ballparks, concert venues, and other events could induce exclusionary behavior and create unfair advantage.
3rd-party contracts raise concerns when a 3rd-party has a relationship with an industry member and also controls the retailer.
Sales competitions: when industry members engage in alleged commercial bribery activities by offering incentives such as cash, services, or products to push their own sales.
Examining regulations in these areas comes on the heels of the Treasury Department's February 2022 "
Competition in the Markets for Beer, Wine, and Spirits
" report, which found that although significant growth has occurred over the last several decades in the number of small and "craft" producers of beer, wine and spirits, beer production remains heavily concentrated with two major brewers while distributors continue to expand their geographic reach.
Additional report findings:
Complaints about exclusionary behavior by large producers, distributors and retailers are common.
Competition provisions in the Federal Alcohol Administration Act (FAA) may not fully address the impact of some business practices, which unnecessarily burden small firms and new entrants.
Some state and federal laws and regulations can impose a disproportionate burden on small and medium-sized producers and inhibit the growth and competitiveness of small producers and limit forms of marketing that could otherwise help competition.
Regulatory proposals are not implemented that could serve public health and foster competition by providing information to consumers, such as mandatory allergen, nutrition, and ingredient labeling proposals.
Federal tax rates differ between beer, wine, and spirits and affect competition between each of those sectors.
The direct-to-consumer model, which is common in wine, has been spreading to beer and spirits and offers distribution opportunities for small producers.
Under the FAA Act, producers, wholesalers, and importers of distilled spirits, wine, or malt beverages cannot engage in certain "trade practices" that threaten retail independence and/or create unfair advantages.
While restaurants have shared information about pricing, product access, and competitiveness in the past, the Association is preparing comments on this notice as well, and encourages restaurant owners and operators to evaluate their own experiences and share feedback with Association director of Food and Sustainability
Laura Abshire
or VP, Public Policy
Aaron Frazier
.