Training professionals embrace blended learning
Training experts from Buffalo Wild Wings and Sonic Drive-In offer tips for optimizing the blend of online and onsite instruction.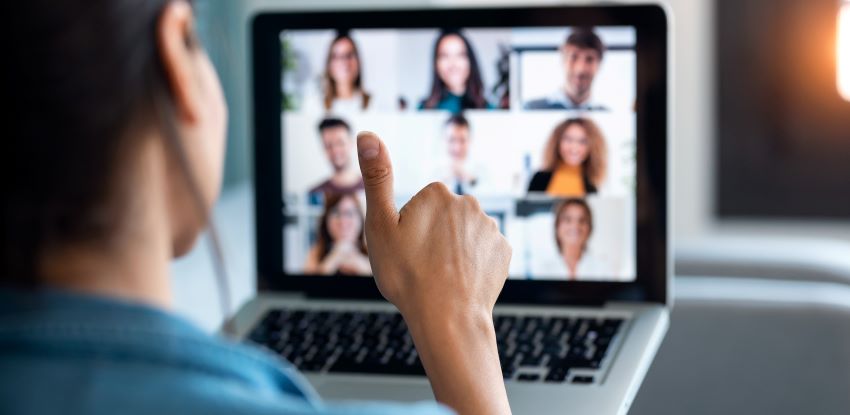 Over the last few years, trainers and meeting leaders have had to adapt the ways they conduct training, workshops and collaborative sessions through what is now called blended learning. It's the mix of online sessions and traditional, onsite training. Call it the new normal of learning—done right, online sessions can be very effective.
In May, the National Restaurant Association Show team and Council of Hotel and Restaurant Trainers co-hosted a webinar explaining how operators can adapt to this new way of training, including how to create blended learning opportunities.
Rachel Richal, vice president of Training for Buffalo Wild Wings, and Jerry Legg, director of Field Training for Sonic Drive-In, led the webinar, and offered these five tips and best practices that can make the most of online training for today's employees.
1. Figure out what platform works best for your needs. It's simple, Legg said. Grab some of your peers and let the testing begin. A lot will depend on what tools and resources you'll use during your virtual session. They'll help you determine what platform to use (Zoom, Go-To Meetings, Teams, there are many to sample). Also, answer these questions before rolling out the platform you're going to use:
Do you want the session to be interactive?
Do you want to use breakout rooms?
Do you want to have one-off conversations?
Are you going to use multiple presenters?
Are your presenters familiar with the platform you're using?
2. Expect a possible lack of participation. You may find some trainees aren't using the camera, participating in discussions, or involved at all, Legg said. If that happens, there's a lack of engagement. The learning is driven by the learner. Whatever he or she wants to put into the program is what they're going to get out of it. If they're fully engaged, participating and involved, they'll get more than if they aren't. Make that clear to them.
Buffalo Wild Wings incorporates games and prizes to engage team members during training sessions. Trainers ask trivia questions towards the end of the sessions and give out prizes to those who answer correctly first. "This helps to engage the audience and reinforce key facts we want them to take away from the session," said Richal.
3. Explore the use of breakout rooms. Help drive collaboration and conversation during virtual sessions by using breakout rooms. Just like in-person training, they allow attendees to connect in smaller groups that permit better and deeper discussion and deliver a less daunting environment to ask questions for those who might not feel confident speaking in front of a larger group.
4. Deploy a countdown clock during sessions. Richal said a countdown clock will count down to the start of your session and/or breaks. You can add music to make it more fun, simply by using PowerPoint transitions. When you use the clocks, start on time. It will show attendees you're confident in your presentation, organized from the start, and that you're setting the tone immediately.
5. Set expectations for a Q&A. Should they type the questions in the chat or does the platform have a designated Q&A button? Can they unmute themselves and ask questions outright? Are you taking questions at the end or throughout the session (base this on the number of participants you have)? If relying on the chat option, ask participants to put a question mark in the chat box if they have a question, and the presenter can decide whether or not the person can verbally ask the question. This allows for some interaction, and results in less confusion.
You might want to show trainees how to ask questions anonymously on the platform. Some people worry their questions are "dumb" and hold back from asking, even though their teammates could benefit from the answer. Asking anonymously can ease this discomfort.
Blended training allows team members to watch and re-watch recorded sessions as often as they like, according to Richal. Replay is helpful for managers, too, who can assign and reassign to team members to reinforce the training. Finally, blended learning helps trainers to reach larger audiences and track who's completed the training.

Explore some of the National Restaurant Show's webinar presentations at The Show To Go.