Articles
November 30, 2022
Tis the season for winter storms. Are you ready?
Association's guide on dealing with natural disasters offers tips on getting through severe weather events.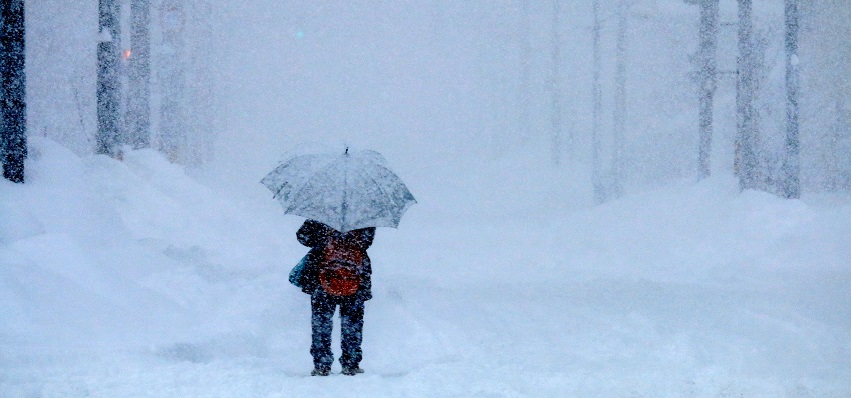 Unlike some other natural disasters, which can pass quickly, winter storms and their damage can continue for days.
Severe winter storms bring heavy snow, ice, strong winds, and freezing rain. They're also known to cause utility outages, including those to generate heat.

Winter storms and freezing temperatures could prevent employees from reaching your restaurant, or require you to close early to ensure staff and guests can reach home safely while roads are still clear and passable.

High accumulations of wet snow and ice are very heavy and can easily cause structural damage to restaurant buildings and take down power lines as well. And unlike some other natural disasters, which can pass quickly, winter storms and their damage can continue for days.

Always Ready: Natural Disasters, the National Restaurant Association's guide on how to deal with storms and other weather events, offers best practices, including recommendations from FEMA, the CDC and Ready.gov, that could help protect you, your employees, guests, and restaurant during a major storm, including a blizzard.
How to prepare before a winter storm
You know the storm is fast approaching. Here are tips to prepare your crew to make it safely through the initial event.
Listen to news for weather advisories
Review procedures for closing your restaurant early so employees and guests can get home ahead of the weather
Charge cell phones
Prepare food and gather water, blankets, battery-powered radios with extra batteries, and other emergency supplies for employees and guests who may be stranded at your restaurant
Rent or buy a generator to keep key equipment running if the power goes out. CAUTION: Only use the generator outdoors; indoor use can lead to carbon dioxide poisoning.
Keep your coolers and freezers closed if the power goes out
Turn water faucets on to a trickle to prevent pipes from freezing and bursting if the heat goes off, and be ready to shut off main water valves if a pipe bursts
Call your sprinkler system installer to find out how to prevent the system from freezing
Wrap outer wall pipes in heat tape if you still have power but the temperature outside reaches below freezing
If it gets cold, you might consider using your gas burners for heat, however open flames pose risks so keep fire extinguishers or fire blankets on hand, and make sure employees know how to use them
Stock up on ice melt and sand, and have an ice pick and shovel on hand
What to do during a winter storm
If you choose to shelter in place during the storm, follow these tips to stay safe and warm.
Hunker down and keep warm
Record a phone message and update your website to let customers know your restaurant is temporarily closed
Disable your online ordering apps and automate a message that you are not delivering during the storm
If you're running your gas burners, make sure your vents are venting
What to do once a winter storm passes
Once the storm has passed…
Contact employees to announce when you're reopening and to assess who can fulfill their shifts
Arrange for snow and ice removal from parking lots, drive-thrus, walkways, loading docks, etc.
Hire a contractor to check the structural stability of the roof to ensure it can hold the weight from accumulated snow and ice, as well as water if roof drains are blocked
Also take advantage of our Always Ready Mini Guides and share them with your team members. They offer quick reminders of what to do in before, during, and immediately after each kind of major storm hits.