Articles
January 10, 2023
TikTok to teach secrets of social media success
Association, marketing phenom team up to offer tips and tools on creating compelling engagement.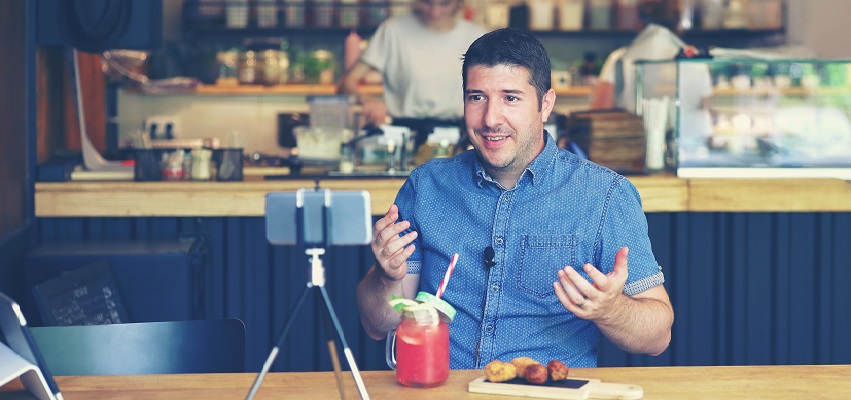 The webinar will show restaurateurs and marketers how to create impactful, engaging videos that attract new customers.
Restaurant operators are discovering that social media app TikTok is a powerful marketing tool when it comes to attracting and connecting with new customers. Studies have shown the creation of short, engaging videos showcasing special menu items, products and services help generate widespread "buzz" and interest, especially from Gen Z and millennial consumers.

With restaurants looking to level the competitive playing field and increase revenues and sales, TikTok can not only help draw more consumers, but also get them to navigate their way toward restaurants' other social media sites or websites.
Videos influence real life
A survey from marketing agency MGH found that 53% of millennials ordered from a restaurant after seeing a video about it on TikTok. And, according to the respondents, 72% said seeing how the food appeared in the video—and how appetizing it looked—pushed them to place their own orders. Another 42% said the video made the restaurant look like a fun place to visit.

Recognizing the app's ability to influence potential customers has inspired the National Restaurant Association to team up with the company for a Jan. 18 webinar, "TikTok 101: The Special Sauce for Your Brand," from 2-3 pm ET.

The presentation will offer three takeaways for restaurant operators and marketers to succeed on TikTok:
Learn creative best practices for making impactful videos
Show how a TikTok Business Account can help you stand out from competitors
Explain how the platform's various ad solutions can help restaurants connect with its wide, highly engaged audience
Guest speakers include Rhea Michel, North American SMB Marketing for TikTok, who will offer tips and tools on how best to leverage the platform to grow business. She'll also talk about:
How TikTok is an ideal place for small businesses to express their authentic selves, find community, make real connections, and be discovered
How to apply the platform's best practices to optimize results
Expanding and engaging with community; and
Learning how to use a mix of paid and organic content to create brand success
To learn more about and register for "TikTok 101: The Special Sauce for Your Brand," click here