The restaurant industry needs legal immigrants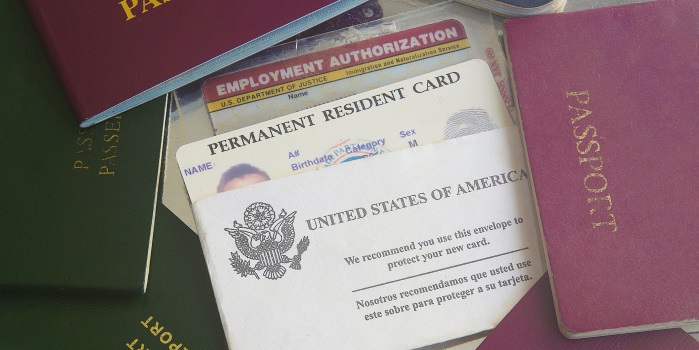 Legal immigration will ensure the ability to recruit, retain and hire to help rebuild the workforce.
The restaurant industry, a leading employer in the U.S., provides opportunity for immigrants new to the country. That relationship benefits both sides, according to Shannon Meade, the National Restaurant Association's vice president of Public Policy and Legal Advocacy.
Immigrants gain job experience and access to new opportunities, and restaurateurs fill much-needed positions at all levels. She also says our current immigration system is broken and long overdue for congressional reform, especially as the industry continues to reel from the COVID-19 pandemic that decimated restaurant businesses around the country.
"America is a land of immigrants and opportunity," she told attendees at the Association's 35th annual Public Affairs Conference. "That story hasn't changed. Now, after our industry has hemorrhaged 2 million jobs, we must build back our workforce. Legal immigration will ensure the ability to recruit, retain and hire a legal workforce to help rebuild those jobs."
Immigration reform principles
Meade noted that the National Restaurant Association supports commonsense immigration reforms that would expand employers' ability to hire a legal workforce.
"It's critical for all of us to work together in a bipartisan, bicameral manner to find solutions," she said. "We must tell Congress that immigration reform matters, especially now as we try to rebuild. Employers need to be able to recruit and hire a legal workforce."
Meade said the Association's four commonsense immigration reform principles call for:
Protecting dreamers and TPS recipients—those who work here, pay taxes and contribute to our economy and their communities. The Association supports a clear path to legalization for those workers.

Providing needed reforms and cap increases to employment-based visa programs. This would provide employers with the ability to meet workforce needs in a timely manner.

Enacting necessary improvements to border security that facilitates legitimate travel as well as tourism into the country.

Considering a universal federal employment verification system that's efficient and reliable. Without federal action, a patchwork system of state and local laws forces many restaurants to comply with different laws across multiple jurisdictions.
Making the e-Verify process palatable
Regarding the e-Verify process, Meade said the Association's stance is unchanged. The Association does not support a standalone mandatory e-Verify measure absent other immigration reforms. Any e-Verify proposal must be universal for the following reasons:
It's too difficult to comply with a patchwork system of state and local laws, especially for employers operating across multiple jurisdictions. We need federal preemption of various state/local mandates so that there is one law of the land.

There must be robust legal protections in place for employers relying on the government system in good faith so if an error occurs, employers won't be held liable.

The re-verification process must be voluntary, not mandatory. Mandatory re-verification is extremely difficult to comply with, expensive, and, in many cases, redundant.
Changes to the H-2B visa program
She also noted updates regarding the government's H-2B visa program, which is important to restaurants, especially those operating seasonally. The Biden Administration is releasing 22,000 additional H-2B visas for the remaining fiscal year.
Foreign workers apply for H-2B visas so they can work in temporary nonagricultural jobs in the U.S., provided unemployed workers who'd perform the service or labor can't be found.
"We welcome that news and those additional visas, especially with the summer months upon us," she said. "It's going to be a huge help to the industry, but it still isn't the permanent solution we badly need."
According to Meade, it's unlikely Congress will pass comprehensive immigration reform this year, but it's remains a top issue for the Association's policy team.
Lawmakers must understand how important hiring a legal labor force is to rebuilding the restaurant industry, she said.
"There's a lot of interest and bipartisanship on this issue among Members of Congress," she said. "It's just about trying to force political will, forcing people from both sides to come together to achieve these reforms."