The power in POS data + local insights
Operators can pull data more easily from today's POS systems and use it to improve profitability.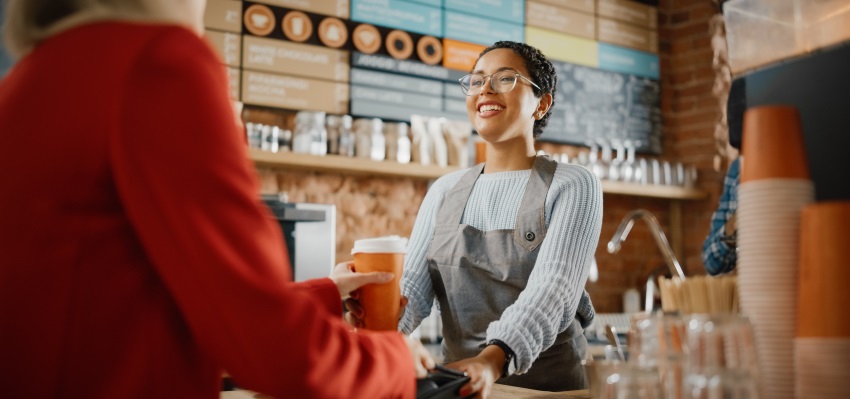 Your POS data identifies targeted marketing opportunities as well menu metrics that help you i.d. and sell higher-profit items.
Obtaining more sales data more easily and then making optimum use of it—that's what Joe Costanzo, founder and owner of REVOLTtek in Santa Rosa Beach, Fla., sees as the secret of success in today's restaurant industry.

Costanzo learned about the usefulness of data the hard way, he explained to Karly McBride, the Association's content communications manager, in a recent OrderUp podcast episode, Harnessing Point-of-Sale Data.
"My wife and I started our first counter-order seafood restaurant 12 or 13 years ago without a point-of-sale system, hand-writing tickets and putting them into the cash register," he relates. Operators can make a lot of mistakes that way, lose a lot of money, he adds.

At that time, the tablet industry was just getting started and the Costanzo's wanted something easy to get into, less costly than the POS systems available to them then. "So I founded a cloud-based company, bought an iPad and printer, and started a network," he says. "It was great for what we needed. We learned a lot about the functionality of POS, and we had the restaurant background, so the company we were working with at the time [Heartland Payment Systems] asked us to come on as a reseller/dealer."

During the pandemic, when onsite, face-to-face transactions gave way to off-premises, a lot of restaurants that didn't previously have a way to electronically capture sales data got access to it fast.

The ability to see and analyze data in real time is "really big," Costanzo explains. "You can see what items are selling in general and through your loyalty programs—as well as when—and build effective marketing campaigns with the information."
Analyzing your business
But even bigger, he adds, is the opportunity that a powerful POS system integrated with purchasing data gives you to scrutinize product mix, food costing and the profitability of individual menu items.

"Everybody's focused on keeping food cost low, but I like to look at food profit," Costanzo notes. "You may have a $10 burger on the menu with a 20% food cost—that's great. But if you have an item that costs $20 with a 50% food cost, you're making more money. How can you sell more of that?

"On your menu or in your menu board design—do you want to make it a featured item?" he asks. How can this be developed through your marketing? "In a fullservice restaurant, you can make sure your staff knows they'll be tipped more on that that sale."

It's surprising how many restaurant owners don't use this data or share it with their staff, even though they're already paying for it, he adds.

Every restaurant everywhere deals with the same basic challenges, but Costanzo believes that tapping into local restaurant operations and data-mining expertise—which is what REVOLTtek does for Heartland customers—is yet another key to success.

This technology offers the kind of white-glove service that a lot of restaurants are hungry for," he says. "We do POS, Cloud, WiFi, networks for restaurants and retail. We've developed a lot of relationships with restaurants because of our background, and we get as many restaurant questions as POS questions.

The company deals with so many different restaurants, he adds, that they see how their restaurant clients are doing things, and with permission, levy that information and share it with their other customers. "What can I do with the data?" he asks. "Am I using that data right?" There are resources to help.
Sponsored by
Heartland

Heartland

Heartland provides entrepreneurs with software-driven technology to manage and grow their business. The company serves more than 400,000 merchants nationwide, delivering trusted solutions for payment, payroll and human resources, point of sale, customer engagement and lending. Heartland is a leading industry advocate of transparency, merchant rights and security. Heartland is a Global Payments Company (NYSE: GPN). Learn more at

heartland.us

.