The Credit Card Competition Act
Lowering Costs for Restaurant Operators and Consumers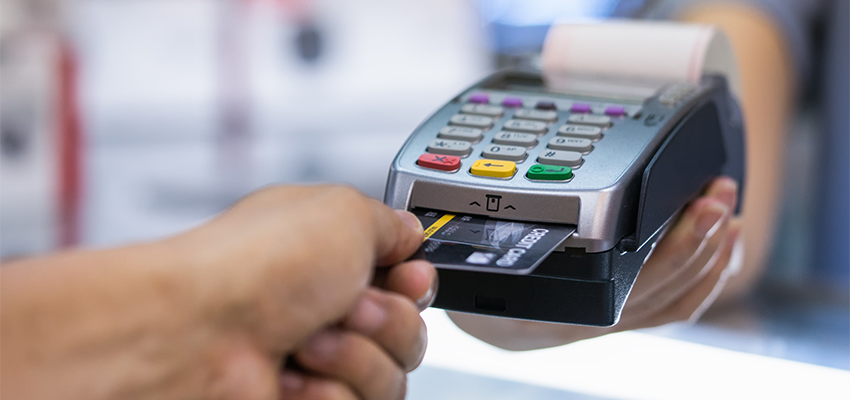 When consumers swipe their credit cards to pay for goods and services at a restaurant or small business, they often do not realize that the operator is required to pay an additional percentage of the total bill to process the transaction. Processing credit card payments is one of the largest operating costs for businesses, and U.S. processing fees, or "swipe fees," are among the highest in the world—costing Americans a total of $160 billion in 2022 alone. Swipe fees also drive-up consumer prices, costing the average family over $1,000 per year.
Swipe fees have more than doubled over the last decade due to a lack of competition in the credit card processing market. Currently, there are two major credit card companies that control almost 80% of the market. Due to this duopoly in the industry, restaurant operators have no choice but to endure exponentially rising fees if they want to accept credit cards, which customers increasingly prefer over cash.
Dave Dittenber, CEO and Co-Founder of BYOD in Michigan, echoed how this shift in customer paying preference is impacting his restaurant technology business saying, "I feel like we're overpaying for the cost of card acceptance because the market, it's just so much of a big portion of what our business is, so much bigger than it used to be. It was fine when it was even half and half cash and credit, but now it is very difficult to absorb those fees and still feel like you're getting the value."
For restaurant operators like Chris Zalesiak, a Melting Pot and Burger 21 franchisee in Albuquerque, New Mexico, the swipe fees add tens of thousands of dollars in additional costs each year and limits their ability to hire staff. Zalesiak says, "credit card fees annually cost me between $40,000 and $50,000. In Albuquerque, that is cost of one full time manager."
What restaurant operators need now is more competition between the credit card processing networks. "I think more competition in the credit card space would definitely help business," says Sarah Mattinson, owner of Olive Café and Olive Baking Company based in San Diego, California. "[If] you can help negotiate your rate better, there's more options, and it's not a monopoly."
That is why Congress must pass the
Credit Card Competition Act (CCCA)
, S.1838/H.R.388. The bipartisan, bicameral CCCA would enhance competition by requiring at least two competing processing networks to be enabled on every credit card. This would empower restaurant owners to choose the most secure and cost-effective network to process their transactions.
If passed, this legislation would lower swipe fees, strengthen credit card security and service, and save businesses—including restaurant operators—and consumers an estimated $15 billion a year. Moreover, if operators were not forced to pay these excessive swipe fees, it would allow them to invest in their workforce, make necessary improvements to their establishments, and pass savings onto consumers.
Restaurants are the backbone of every community in the nation, fueling local economic growth, creating jobs, and bringing residents together. Restaurant operators—90% of which are small businesses—compete vigorously for every dollar they earn. This legislation would simply require the world's most profitable credit card networks and the nation's largest banks, with at least $100 billion in assets, to do the same—and operate as true competitors in the marketplace.
The National Restaurant Association has been working on this issue for years, and we are proud to support this legislation—but we need your help.
Click here to tell Congress to support restaurants
.