Articles
September 24, 2020
Tap into FREE mental and medical health resources for the industry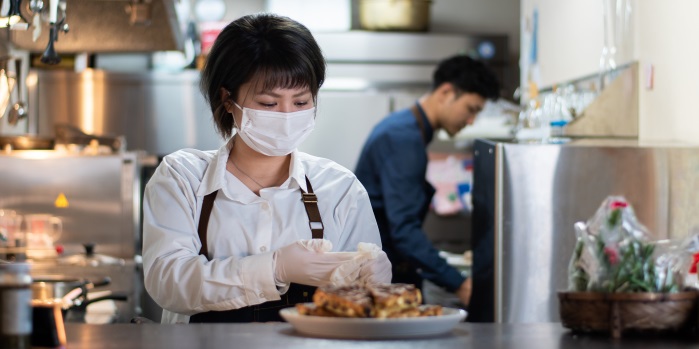 With the pandemic in full swing, making an appointment to see a mental health professional is a daunting task, but there are resources you can access from your home.
No question about it, the coronavirus has taken a toll on everyone. More than half of adults in the U.S. report that the strictures and life changes required to weather the pandemic are harming mental health, according to a July Kaiser Family Foundation poll.
Restaurant industry employees have been hit especially hard by the pandemic, Millions are still out of work or have been furloughed. Owners and managers are fighting to keep their businesses open and take care of their teams.
Those still working in restaurants are exposed to the public every day, and they've had to adapt to changes in their restaurants' business models, learn new procedures, and follow stringent new safety guidelines — all stressors.
With the pandemic in full swing, making an appointment to see a mental health professional is a daunting task; it may cost too much and can add to the anxiety that comes with having to be out in public.
Luckily, there are resources that you and your team can access from the comfort and safety of home.
UnitedHealth Group, a partner of the National Restaurant Association, has put together a robust selection of FREE mental health resources for all restaurant industry employees to access. See them all here and spread the word.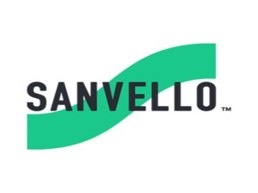 Sanvello is the No. 1 app for stress, anxiety, and depression. Get all of the support you need to help improve your mental health — on your terms. From self-care and peer support to working with trained coaches and therapists, Sanvello is your place to feel better You get access to premium features for free during the COVID-19 crisis. Includes guided meditation, learning modules, community discussion and daily tips. Start your journey with the hospitality-specific offering here.




Active Minds offers resources to stay mentally healthy during this crisis time. It is the nation's premier nonprofit organization supporting mental health awareness and education for young adults. Access a free resources hub for help during the COVID-19 pandemic including stress management, community building from a distance, and tips for remote workers. Access general resources now. Hospitality-specific resources will be available beginning in October.




PatientsLikeMe is the world's largest personalized health network. It helps people find new treatments, connect with others with similar experiences, and take action to improve their outcomes. Free. PatientsLikeMe's mission is to improve the lives of patients through new knowledge derived from shared real-world experience and outcomes. For questions about symptoms, medications and conditions for yourself, your kids and your loved ones, go to PatientsLikeMe hospitality-specific resources page at patientslikeme.com/join/hospitality.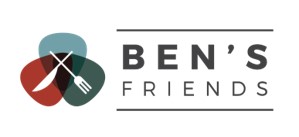 Ben's Friends is a hospitality-focused substance-abuse support network. Ben's Friends is the food and beverage industry support group offering hope, fellowship, and a path forward to professionals who struggle with substance abuse and addiction. Join a safe environment with others who understand the unique challenges experienced by people on the front lines in restaurants, hotels, and other hospitality industries. Click here to find a meeting near you or access phone-based meetings.



Psych Hub is the most comprehensive online learning platform in the world for mental health, substance use, and suicide prevention topics. With options for every audience, Psych Hub is the world's largest online platform for digital mental health education. Access Psych Hub here.




Crisis Text Line allows you to text for immediate help anytime from anywhere. Crisis Text Line is free, 24/7 support for those in crisis. Text 741741 from anywhere in the U.S. to text with a trained crisis counselor. Crisis Text Line also trains volunteers to support people in crisis. Connect with a Crisis Coordinator within 25 seconds on average. Talk until you feel safe. Text HELLO to 741741.



Optum Substance Use Disorder Helpline asks you to call for immediate help anytime from anywhere. We are available 24/7 to answer your questions. These may include your personal health, care for a family member, coverage, cost of care, and more. Optum is committed to making it as easy as possible for you to access the services you need. You or a family member may talk with a licensed recovery advocate about concerns and needs, get a referral to a professional who can develop a personalized treatment plan, and access family support resources. Call 1-855-780-5955, or visit liveandworkwell.com/recovery.



Optum Emotional Support Helpline offers help anytime from anywhere. It is free and available to anyone, so you can share it with family and friends. This help line is staffed by professionally trained mental health experts 24/7. Call the helpline at 1-866-342-6892.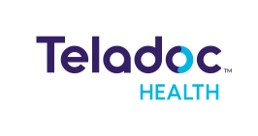 Telemedicine service's doctors, therapists, and specialists can help you with the flu, infections, anxiety, stress, skin conditions, and provide advice on serious medical conditions. No matter what you're facing, professionals are available to you wherever you are by phone, video, or app. Unlimited, no-copay virtual mental health and medical appointments for $7 per employee, per month. This cost includes unlimited visits for the employee & entire family. Click here to reach the FAQs and setup page.