Supply-chain pros address power of forecasting accuracy
Pandemic has changed the menu-promotion playing field, maybe for the better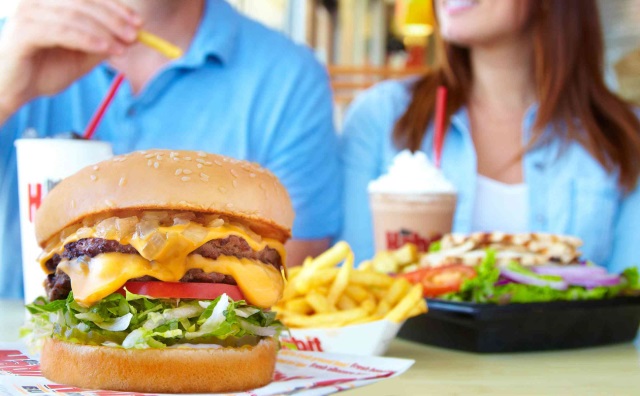 Accurate forecasting and planning can make or break a promotion's success.
For restaurant supply chain professionals, navigating supply disruptions resulting from COVID-19 is challenging on all levels, specifically when it relates to knowing what and how much to purchase for special promotions, limited-time offers, and new product rollouts.

Accurate forecasting and planning can make or break a promotion's success and also minimize the cost of waste against the bottom line.
Finessing forecasting practices
In a recent webinar put on by the National Restaurant Association and its Supply Chain Expert Exchange, Morgan Swink, executive director of the Center for Supply Chain Innovation at Texas Christian University, and Steven Rodgers, vice president of Business Development for global supply-chain management company HAVI, provided some insights into the importance of sharpening forecasting practices in the pandemic.

HAVI and TCU partnered to research how companies could use their technology and manage data better to improve forecasting accuracy and drive better supply-chain outcomes.

Rodgers said COVID-19's impact on the supply chain has left restaurant companies re-evaluating many of their promotional plans.

"Some brands are just focusing on core items, promoting them over potential new products," he said. And in some cases, they've postponed more ambitious programs until a later date.
More focus on core items, less on new launches
Swink said that some 40% of respondents indicated their companies are focusing more on core, existing items and less on new product launches. One emerging trend is to promote fewer programs but over a longer period.

"About two-thirds of survey respondents reported COVID-19 has hurt forecast accuracy," he said. "Some organizations say they're taking the opportunity to step back and rethink their overall strategy regarding LTO promotions. COVID-19 has made the industry pause to re-evaluate certain types of investments and strategies."

Rodgers added that firms could benefit from applying more consistent approaches when measuring forecast accuracy. The study found that measurement timeframes and inclusion/exclusion of in-program adjustments vary from program to program. A stricter, more consistent approach could improve future planning and provide a better basis for improvement.

Swink said respondents reported an 87% accuracy rating on promotions of returning or seasonal items, about 82% on a line extension, and 76% on a new product line. In light of those figures, reducing the number of more 'uncertain' promotions could make sense.

"You don't always have to be able to move the needle on promotions or the effort to support a promotion," Rodgers said. "It's not always just about increasing market share. You also have to prevent business erosion. That's also a key measure of success for the marketing side of the business."

Swink added that for forecasting to be accurate, it needs to be more collaborative, inclusive of functional stakeholders, and conducted in cycles that begin early, in some cases 12 to 18 months before a promotion debuts.

"It's really about feasibility and getting feedback from stakeholders, then drilling down into more of a production forecast, and then the execution—with a lot of risk mitigation and contingency planning right before launch," he said. "It's important to think about your processes, and how you can make them more repeatable, disciplined, and well-documented so you can keep improving on them."
Data is key
Swink said data is the engine of the whole process, noting that the quality of the data affects the quality of the forecast's accuracy. What data should be considered? Point of sale, shipment data, and marketing and promotional plans are strong influences, as are drivers of demand, ability to influence demand, and customers' tastes.

The research also indicated that specialized forecasting tools, such as new software applications, machine learning, and other types of AI would also improve accuracy.